University of Michigan School of Information
Ask a MADS student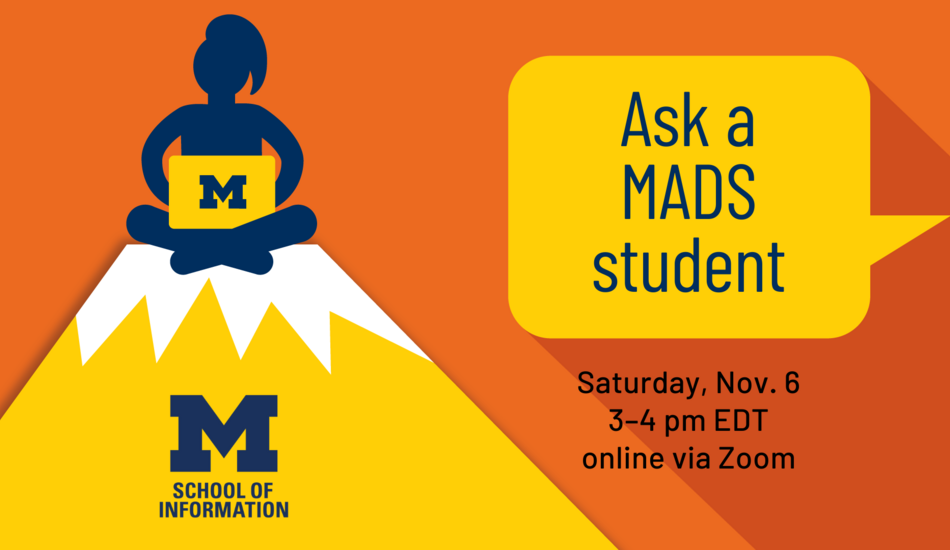 11/06/2021, 03:00 pm - 04:00 pm
Online
Current Master of Applied Data Science students are hosting office hours leading up to the Nov. 15 final application deadline for winter 2022 enrollment. These are offered as quick 1:1 meetings to go over any questions about the application/assessment process, student experiences, etc.
Link to join: https://umich.zoom.us/j/91355028689
Click on the link to join the office hours on the date and time of the event. Current MADS students may be online with another person, but they can see that you've arrived. Just hang out for a few minutes and they'll be right with you.