University of Michigan School of Information
Ask a Master of Applied Data Science student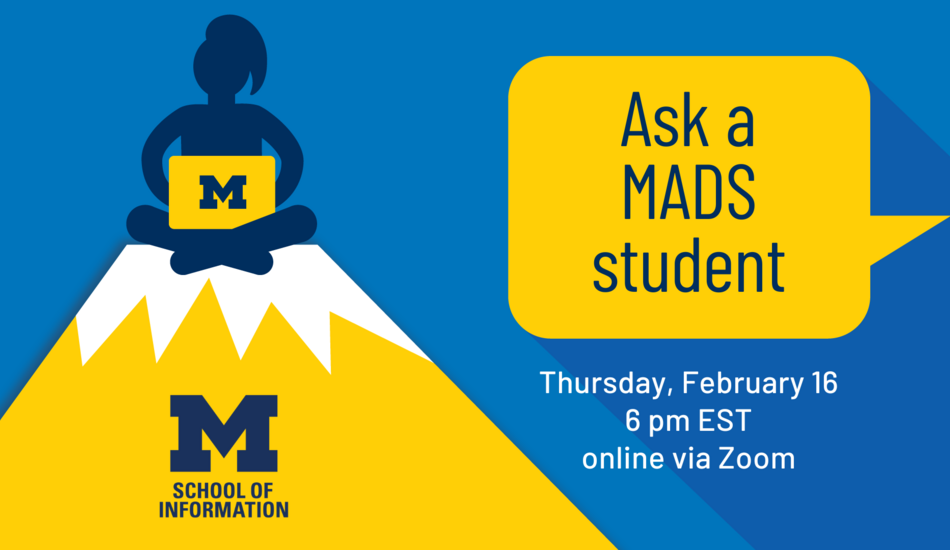 02/16/2023
6:00 p.m. - 7:00 p.m.
Online
Current Master of Applied Data Science students and alumni are hosting office hours leading up to application deadlines. These are offered as quick one-on-one meetings to go over any questions about the application/assessment process, student experiences, etc.
Join MADS student Q&A via Zoom. 
Click on the link to join the student Q&A on the date and time of the event. Event hosts may be online with another person, but they can see that you've arrived. Just hang out for a few minutes and they'll be right with you.