University of Michigan School of Information
Dissertation defense: Carl C. Haynes-Magyar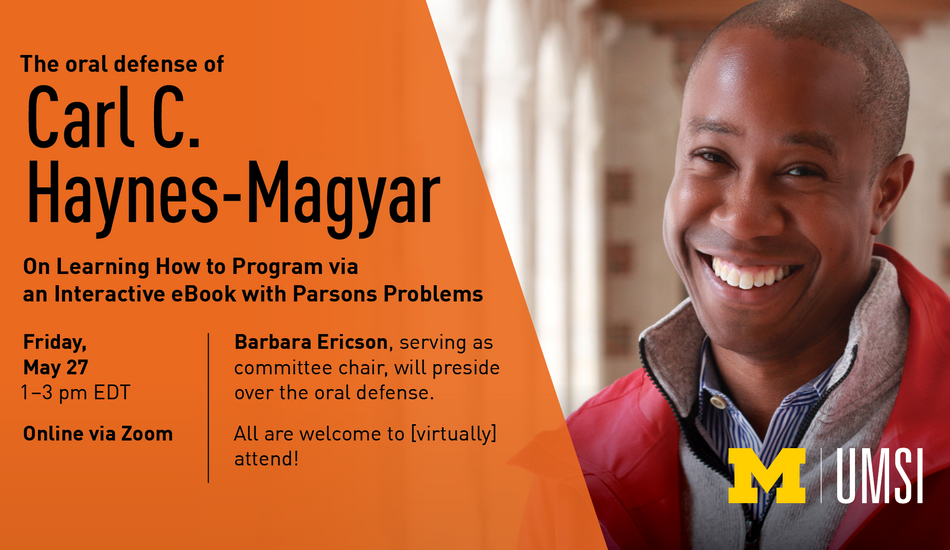 05/27/2022
1:00 p.m. - 3:00 p.m.
Online
The University of Michigan School of Information is pleased to announce the oral defense of Carl C. Haynes-Magyar. 
On Learning How to Program via an Interactive eBook with Parsons Problems
Zoom link to register: https://myumi.ch/mx6Ak

Assistant professor Barbara Ericson, serving as committee chair, will preside over the oral defense. All are welcome to [virtually] attend!