University of Michigan School of Information
Intuitive Eating Workshop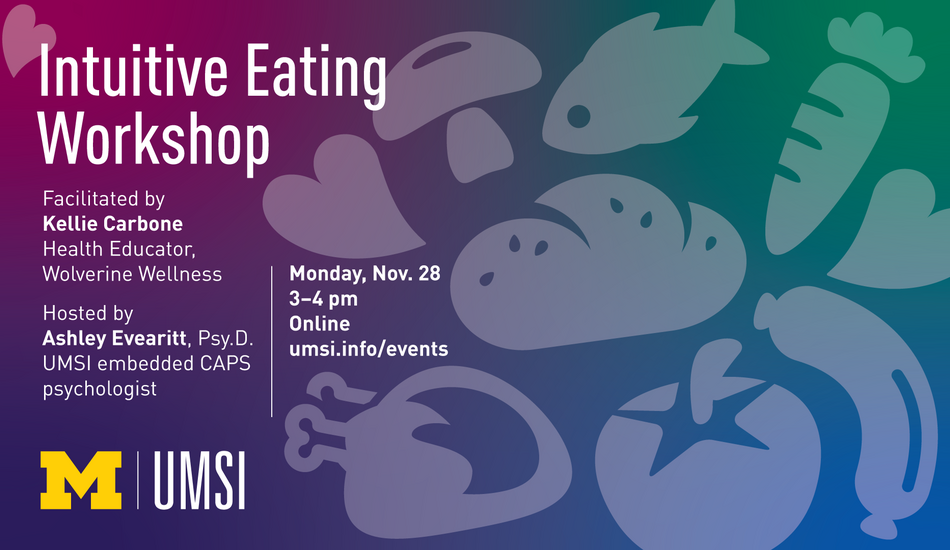 11/28/2022
3:00 p.m. - 4:00 p.m.
Online
Zoom link: https://umich.zoom.us/j/96964616030
This workshop will provide an introduction to the 10 Principles of Intuitive Eating. Participants will learn how to find peace and ease with food and their bodies, as well as build resilience against loud diet culture messaging.
Facilitated by Kellie Carbone 
Health Educator, Eating Disorder Prevention and Body Image, Wolverine Wellness
Hosted by Ashley Evearitt, Psy.D. 
Embedded Counseling and Psychological Services (CAPS) Psychologist, UMSI
Please direct any questions or requests for accommodations to evearitt@umich.edu.