University of Michigan School of Information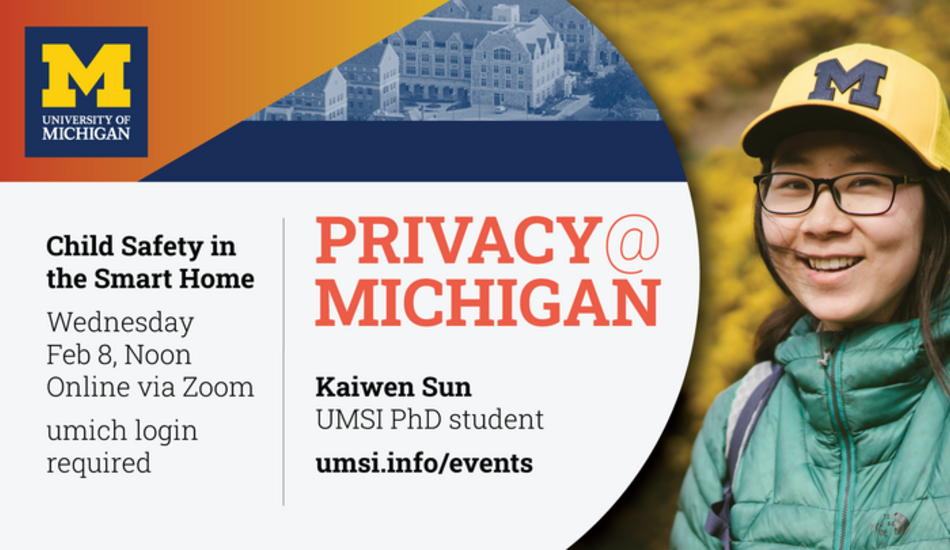 02/08/2023
Noon - 1:00 p.m.
Online
The adoption of home devices connected to the internet is growing and so are concerns about child physical and digital safety and privacy in the smart home. The U-M community is invited to join a presentation and Q&A with Kaiwen Sun, UMSI PhD student, via Zoom as she explores the discrepancies between smart home marketing depictions and device features, and discusses considerations for keeping children safe in the smart home.
Kaiwen Sun's research focuses on the intersection of children's privacy and safety and understanding parents' perceptions and behaviors around privacy and safety in the context of smart home technologies.
This event is open to the U-M community (UMich login required) and will be especially relevant to parents, grandparents, guardians and others who interact with children in their homes.