University of Michigan School of Information
Transferring to UMSI: Is a Bachelor of Science in Information for me?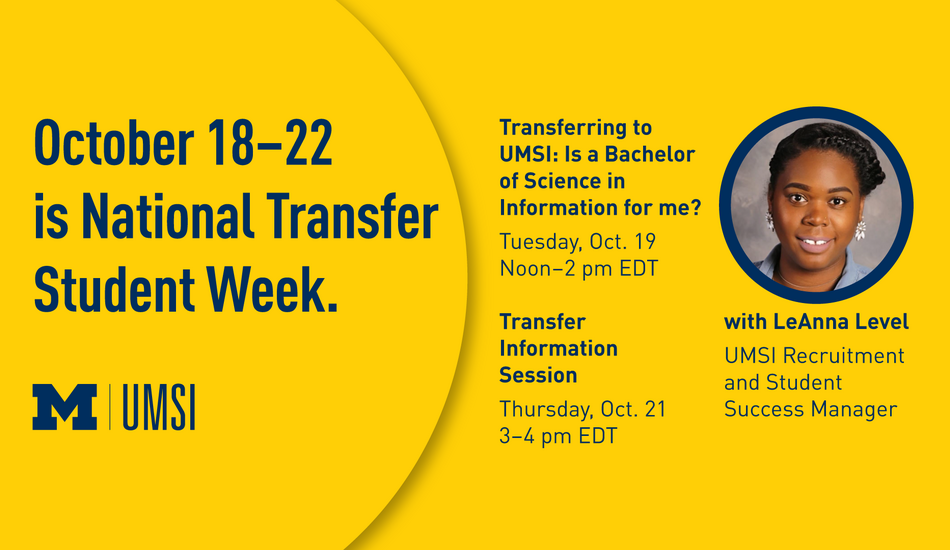 10/19/2021
Noon - 2:00 p.m.
Online
Learn from UMSI Recruitment and Student Success Manager LeAnna Level about the exciting field of information science and how you can use people, data and technology to make life better. This will also be a chance to ask questions about our Bachelor of Science in Information program, a modern STEM degree program that prepares students for some of the world's most in-demand jobs — and has a graduate employment rate of more than 94% and exceptional job satisfaction.
Register:  https://myumi.ch/bvQ3x