University of Michigan School of Information
UMSI Convocation & Student Org Fair 2022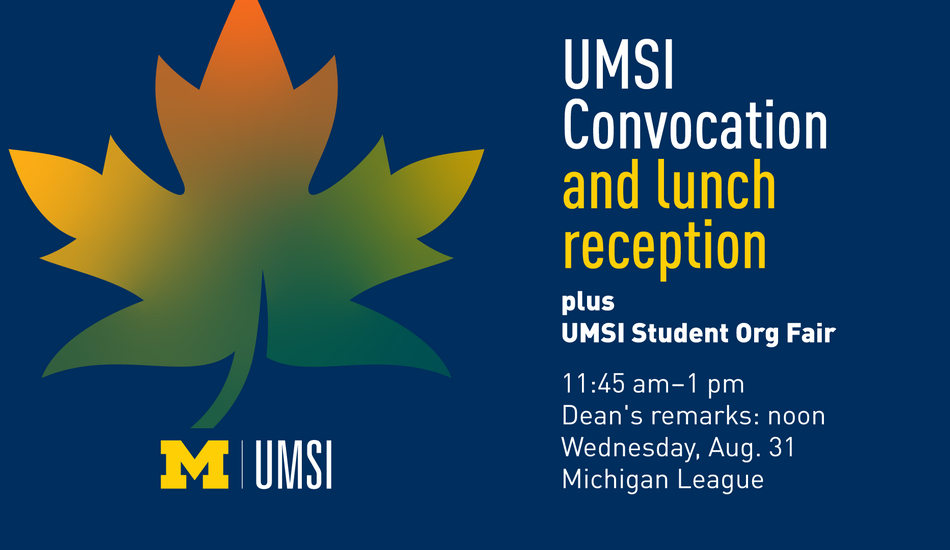 08/31/2022
11:45 a.m. - 1:00 p.m.
Michigan League
The University of Michigan School of Information invites UMSI students, faculty and staff to this year's convocation and lunch reception, plus the UMSI Student Org Fair featuring 15+ participating UMSI student organizations. 
Lunch offerings include party subs, salads, drinks and cookies. 
Remarks at noon. UMSI-branded gifts for convocation attendees! 
Get involved at UMSI! Come join us in the Michigan League's Vandenberg Room to meet UMSI student organizations and connect with UMSI and other campus resources. 
Register here by Monday, Aug. 22.