University of Michigan School of Information
UMSI DEI 2.0 Draft Strategic Plan Town Hall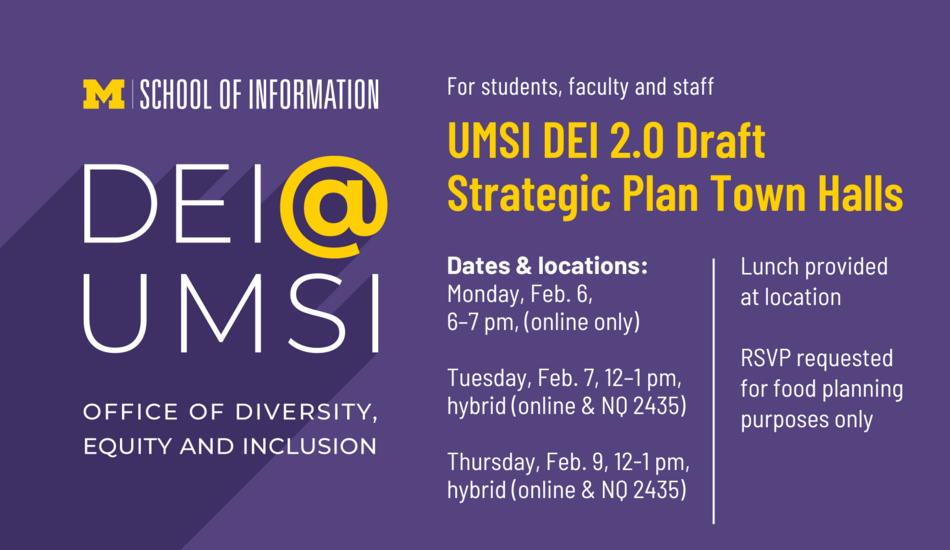 02/07/2023
Noon - 1:00 p.m.
North Quad Space 2435 and online
All UMSI students, faculty and staff are welcome and encouraged to attend a UMSI town hall to review and provide feedback on a draft DEI 2.0 Strategic Plan. We not only want to hear from you but for you to hear from each other! 
Zoom link for UMSI DEI 2.0 Draft Strategic Plan Town Hall
The draft incorporates input from multiple years of DEI Office and DEI Committee input-seeking mechanisms, as well as the fall's Strategic Plan engagement sessions. The draft highlights the priorities that we expect will be central to UMSI's DEI work between 2023-2028. 
Lunch provided
RSVP requested for food planning purposes (RSVP is not required to attend).