University of Michigan School of Information
UMSI Top of the Park Reception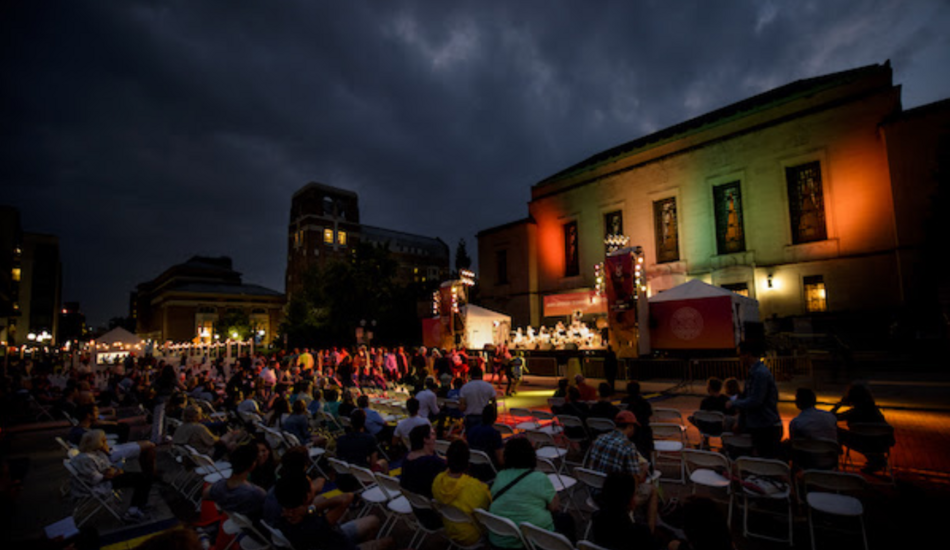 06/15/2023 5:00 p.m. - 7:00 p.m.
North Quad courtyard
A favorite Ann Arbor summer tradition is Top of the Park, part of the Ann Arbor Summer Festival. This outdoor festival takes place close to North Quad and gives Ann Arbor a chance to celebrate the warm weather with music, performance art and food, while giving us at UMSI the opportunity to host our own celebration for friends of the school.
Join us for an open-air reception in the North Quad courtyard to enjoy the sounds of Top of the Park with fellow alumni, faculty, staff and friends. Light refreshments will be served.
Special guests in attendance will include Lisa Carter, newly appointed University of Michigan librarian and dean of libraries; Alexis Antracoli, newly appointed director of the Bentley Historical Library; Donna Hayward, associate dean of libraries; and UMSI Interim Dean Elizabeth Yakel.