University of Michigan School of Information
Krishna Vadrevu implements UMSI human-computer interaction training designing cloud platforms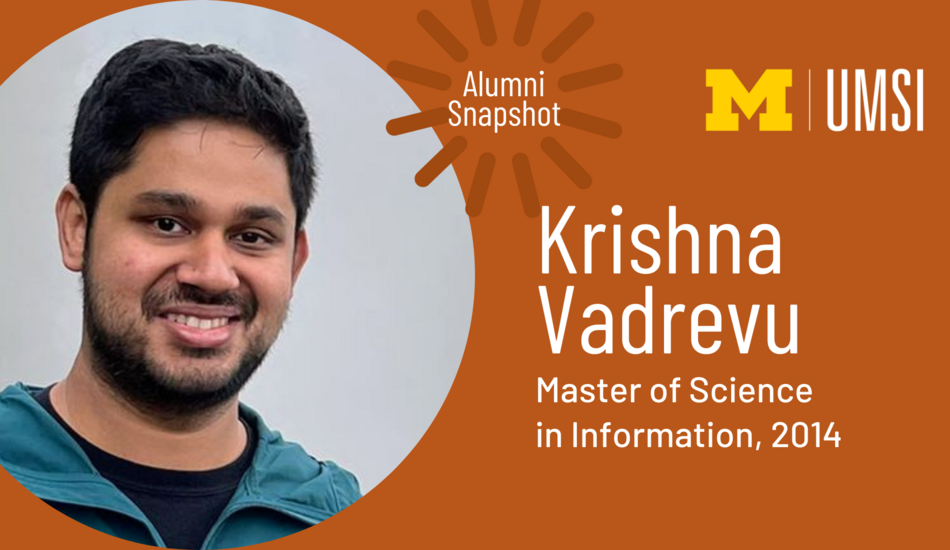 Tuesday, 11/23/2021
2014 Master of Science in Information graduate Krishna Vadrevu is a user experience designer for Nutanix, an enterprise company that develops cloud platforms for organizations the world over. 
Krishna applies the world-class human-computer interaction education he received at the University of Michigan School of Information (UMSI) while designing products for disparate customers with different needs surrounding their datacenter and cloud services experience. 
I view the Master of Science in Information degree fundamentally as a comprehensive deep dive into how humans interact with information, and the human-computer interaction concentration as a specific aspect of that. The Contextual Inquiry course I took in the beginning of my program really brought together all different concentrations, including design, library sciences, data science and many others to solve a real problem in the workplace. That was so vital to learning about how interdisciplinary the field really is and all the various aspects of information science.
Learn about the valuable portfolio- and network-building experiences Krishna had as a UMSI student, and take in his encouragement to explore, in his Alumni Snapshot.