University of Michigan School of Information
Alumni Snapshot: Avalon Hu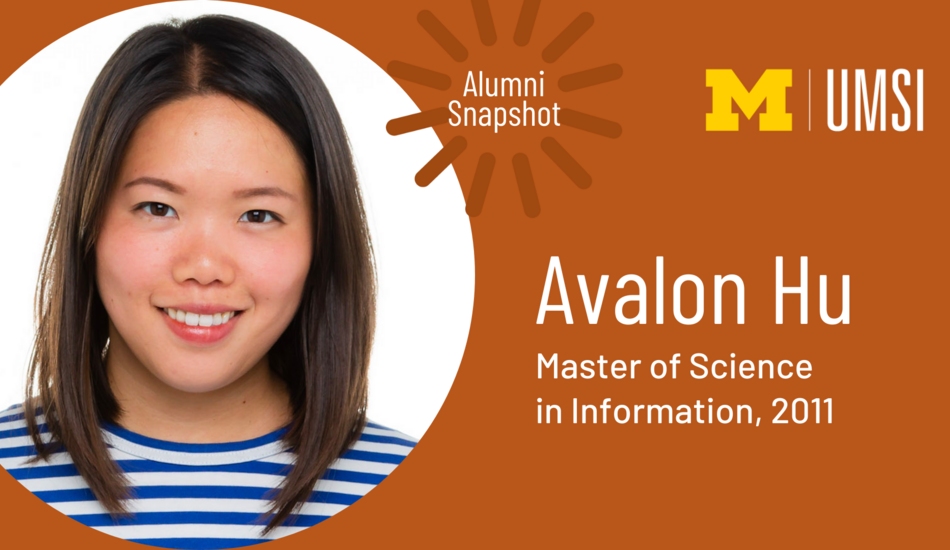 Avalon Hu 
MSI '11 (Human-Computer Interaction) 
Senior Product Designer for Adobe Illustrator on iPad
Currently, I am a senior product designer for Adobe Illustrator on iPad. I started on the Mobile Creative Software Development Kit team, designing components for Adobe mobile applications. I wanted to explore more on the product side of Adobe so I spent three years on the Adobe experience design team as a designer. My illustration skills thrived unexpectedly while working at Adobe. A year ago, an opportunity came up on the Illustrator team and the feeling was mutual, so I decided to join them and helped launch Illustrator's iPad app.
UMSI skills in work 
For me, being a good designer at work means it's very important to perform well with others in a collaborative setting. I remember at UMSI we had a lot of hands-on projects, and that was a really good transition into the work environment. UMSI classes gave me the foundation to start a career quickly, whether that meant working with clients or taking various classes in different interests like graphic design. We could pick and choose different topics that could cater to the kind of career we wanted to have. For instance, I became a designer while one of my peers became a researcher. We went through the same program, but we developed the necessary skills for the career that we wanted to pursue. I think that this industry also changes a lot. UMSI taught me the skills I need for the immediate future and how I can keep learning in this field.
Motivation for pursuing information 
I was studying engineering in Taiwan and I decided to spend a year as an exchange student in San Diego. At the time I wanted to explore something new, so I dipped my toes in hospitality and management which led to an internship at Disneyland. I was in the costume department working with parades and shows. Disneyland is a masterpiece of user experience. Being in an environment like that with my interest in engineering and my background in art made me realize I wanted to pursue a more interdisciplinary career that was a combination of these interests. That was how I came across the field of information. Then I found out about UMSI and ended up applying for the program.
Most valuable UMSI experience 
The projects we had to make were always fun. I knew people from other departments and their schedules would be centered around their midterms and finals, but UMSI would consistently have something to focus on because of all the projects throughout the year. I preferred the UMSI experience over the others because I learned better with projects rather than exams. Not too chill but also not too stressful. Alternative Spring Break was certainly something unique and special to UMSI. I loved that we got to work with a real organization and practice what we just learned in school for a week, while experiencing living and working in a new city at the same time. The graphic design course was also something I enjoyed since I like the visual aspect of it. For me, it was a treat! The career fairs were also really cool. Whether you land a job there or not, being exposed to the environment of talking and asking questions with different job prospects is helpful.
Advice for students 
What's most important for you is what kind of experience you want in the job. There are a lot of things involved when deciding on a career (type of salary, work culture, types of projects you want to work on, etc.). I think finding the right career is about understanding yourself and what you like to do and care about. For me, it's less about the company name and more about  knowing exactly what you are going to get out of this experience. The reason I worked as an agency designer at first was to be surrounded by other designers and exposed to a variety of projects and clients. Over time, as I wanted to solve more complex problems and learn how to improve a product over a long period of time, I adjusted my career toward in-house. In this industry, it is very rare to stay that long in your job for the first couple of years. Explore your options and you will never be taking the "wrong" choice when it comes to finding what you want to do.
— Feb. 11, 2022 
Send UMSI an update and share your own Alumni Snapshot with the world.