University of Michigan School of Information
Jason B. Cohen, M.D., M.S.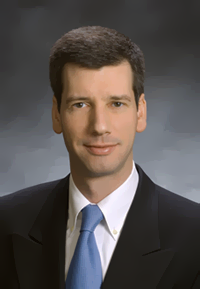 Dr. Cohen is a subspecialized nuclear medicine physician dedicated to bringing state-­of-­the-­art nuclear medicine and molecular imaging services to California and the western United States.  
His extensive experience and passion for advanced medical imaging are reflected in the quality of his work and in the strength of the relationships he develops with his patients and referring physicians.  He is well versed in all areas of nuclear medicine, including advanced SPECT/CT and PET/CT imaging, with particular interests in oncologic PET/CT, nuclear cardiology, radioimmunotherapy, and thyroid disease management.  Dr. Cohen's numerous research and educational efforts have been published in peer­reviewed journals and authoritative textbooks.Dr. Cohen attended medical school at the University of Michigan (Ann Arbor, MI), followed by an internship in internal medicine at the University of Washington (Seattle, WA).  He subsequently completed his residency in nuclear medicine at Stanford University (Palo Alto, CA), serving as the chief resident during his final year of residency.  Dr. Cohen is board certified by the American Board of Nuclear Medicine, and is an active member of the Society of Nuclear Medicine and Molecular Imaging (SNMMI) and the Society for Imaging Informatics in Medicine (SIIM).
Dr. Cohen currently practices as an associate with Sutter Medical Group (Sacramento, CA).  He has previously practiced as a staff physician and instructor at Stanford University Medical Center (Palo Alto, CA), a member of Radiological Associates of Sacramento (Sacramento, CA), and a partner of Newport Harbor Radiology Associates (with whom he served as the director of nuclear medicine services for Hoag Memorial Hospital Presbyterian in Newport Beach, CA).  He also holds a Master's degree in information science from the University of Michigan (Ann Arbor, MI), and continues to actively pursue his interest in medical information systems.