University of Michigan School of Information
Rodger Devine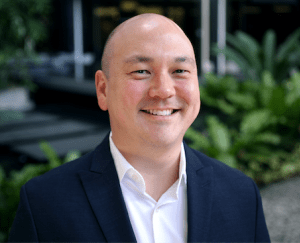 Rodger Devine is the Associate Dean of External Affairs for Strategy and Innovation for USC Dornsife College of Letters, Arts and Sciences at the University of Southern California.
Rodger supports the Office of Advancement, Office of Communications, Academy in the Public Square, and external facing constituents by gathering business requirements, building roadmaps, and providing project leadership to support decision making, solution delivery, and program innovation. Rodger partners with Dornsife senior administration and other stakeholders to build and foster a culture of continuous process improvement, collaboration, and innovation. Prior to joining USC, Rodger served as the Director of Information, Analytics and Annual Giving at the Michigan Ross School of Business, where he managed information, analysis, reporting and business processes related to development strategy, portfolio activity and goal attainment.
Rodger brings nearly 20 years of experience in enterprise software engineering, IT operations, business intelligence, project management, organizational development and cross-functional leadership. Rodger completed his graduate studies in information, analysis and retrieval at the University of Michigan, where he was a member of the Michigan Data Sciences team and co-founded the Student Organization for Data Analytics, formerly known as the Student Organization for Information, Analysis, and Retrieval.
Rodger is currently a doctoral student in the Organizational Change and Leadership program at the USC Rossier School of Education. In his spare time, Rodger speaks at various conferences, teaches machine learning workshops, and volunteers on data science projects that benefit non-profits such as the A2 Data Dive. Rodger co-authored and launched his book Data Science for Fundraising: Build Data-Driven Solutions Using R in 2018, and looks forward to connecting with other lifelong learners to build communities of expertise, insights and solutions across higher education and beyond.