University of Michigan School of Information
Engaged learning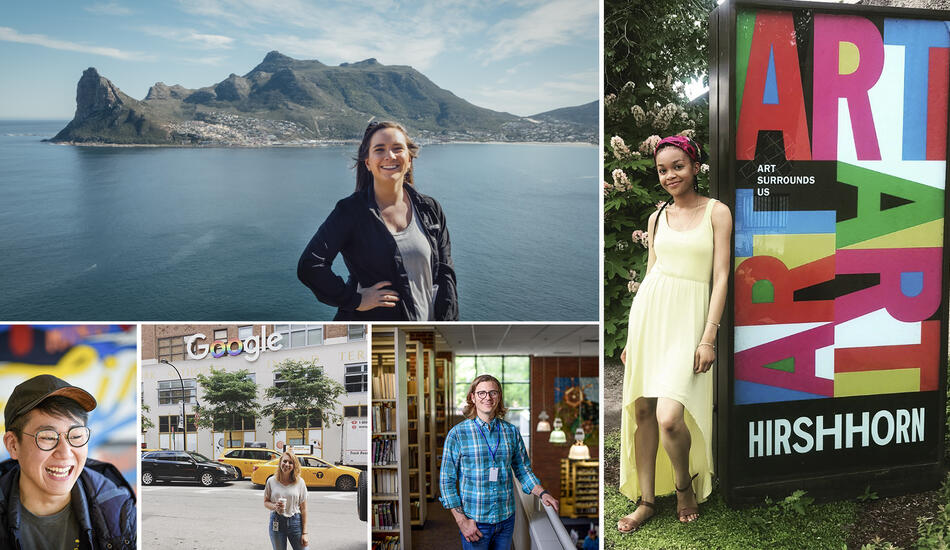 At UMSI, BSI students have the opportunity to enhance their educational experience by participating in engaged learning. Engaged learning is high-impact and experiential learning. It happens in environments where students from multiple disciplines collaborate on real-world, ambiguous and unscripted challenges. Since the School of Information's founding in 1996, this form of educational practice has been central to the way we teach and prepare students to be change agents in their careers in industry and the public sector, in entrepreneurial activities, and in their service to the world. 
All UMSI students participate in an engaged learning experience through courses that engage external constituents as clients in each UMSI degree program's curriculum. Beyond this, students are encouraged to further enhance the experience that they gain, the stories that they share in interviews, and their complex understanding of the study and application of information through applied practice in programs such as the Design Clinic, Alternative Spring Break or Service Week. Students who graduate with an abundance of applied experience are stronger candidates for employers and are able to demonstrate a deeper understanding of the application of information knowledge and methods, work through complex and challenging situations and projects, and be more collaborative and adaptable team members.  
The Engaged Learning Office (ELO) at UMSI works directly with students to provide the professional experience that employers seek and works to provide mutually beneficial experiences for students and external partners. To accomplish this, ELO staff manage a wide range of co-curricular programs in which students can choose to engage. Programs range in length and location and provide a chance for students to further amplify their employability and impact on organizations. Participants in these programs gain and enhance a wide variety of in-demand professional skills, including interpersonal dynamics, working in diverse teams, problem-solving and innovation, while deepening knowledge of their information area of study. In addition, ELO staff members work hand-in-hand with UMSI faculty to bring challenging information projects into the curriculum through established relationships with leading industry and public sector partners.