University of Michigan School of Information
Internships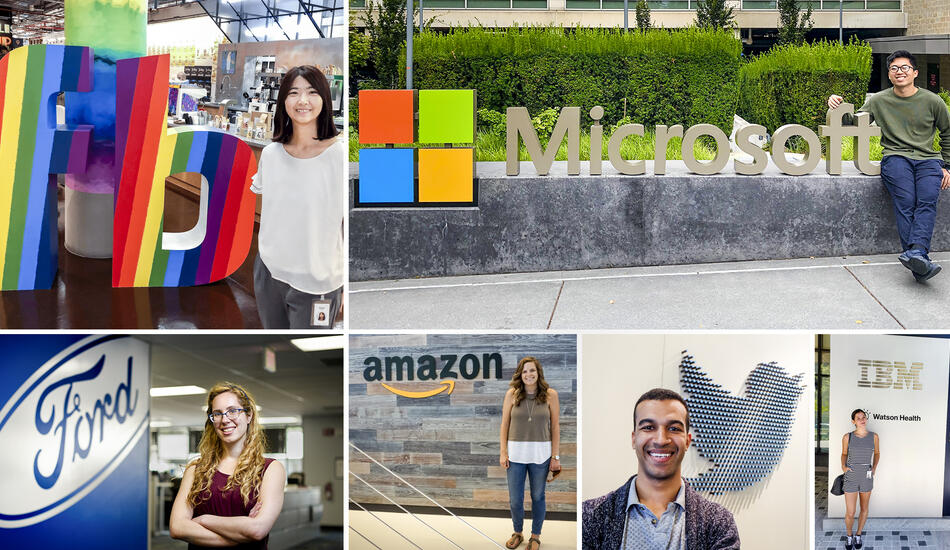 BSI students are not required to do an internship as part of the degree program, but many do. An internship teaches you to apply knowledge and skills to specific problems outside the classroom and enables you to combine what you have learned in the classroom with what you observe and experience in the "real world." Also, some graduates end up with job offers from the organizations where they originally interned!
To see the outcomes from the many internships our students participate in each year, we invite you to browse our internship outcomes page.
A key resource for finding internships is iTrack, UMSI's online recruiting system. You can search for internships by industry area, preferred job function, geographic location or keyword. Our Career Development Office educates students on conducting a successful internship search.
All internships approved for UMSI Internship Program credit have these benefits:
Relates to what is taught and researched at UMSI and connects to the student's coursework and future career goals
Provides hands-on professional work that helps the student develop new learning, skills and abilities
Has a professional supervisor with three or more years of experience who provides mentoring for a successful experience