University of Michigan School of Information
Career development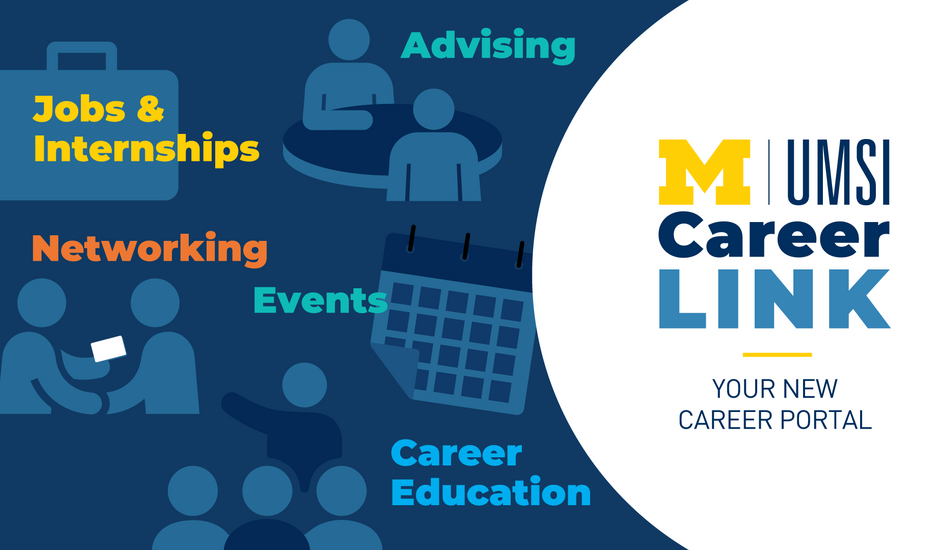 UMSI's Career Development Office strives to educate, empower and engage all UMSI students to reach lifelong career success. Whether you're just starting off in your career or seeking advancement in your profession, our office has a variety of resources to help you design an effective career plan, and that goes for all of our Master of Applied Data Science students regardless of their location.
Note for international students: As an online degree program, MADS students are not eligible to receive an F-1 Student Visa from the University of Michigan and therefore cannot apply for Curricular Practical Training (CPT) and Optional Practical Training (OPT) work authorization.
UMSI has a dedicated career coach for MADS students who works with you directly to provide personalized coaching for every phase of your job/internship search or career advancement. MADS students also have access to our online career resource library and UMSI CareerLink, a database of job postings and employer contacts only available to students in the School of Information. Features of UMSI CareerLink include job and internship listings tailored to UMSI students, a valuable networking community of trusted employers and alumni, and opportunities to attend exclusive networking, recruiting and career education events led by employers, alumni and UMSI's Career Development Office.