University of Michigan School of Information
Shanghai Jiao Tong University partnership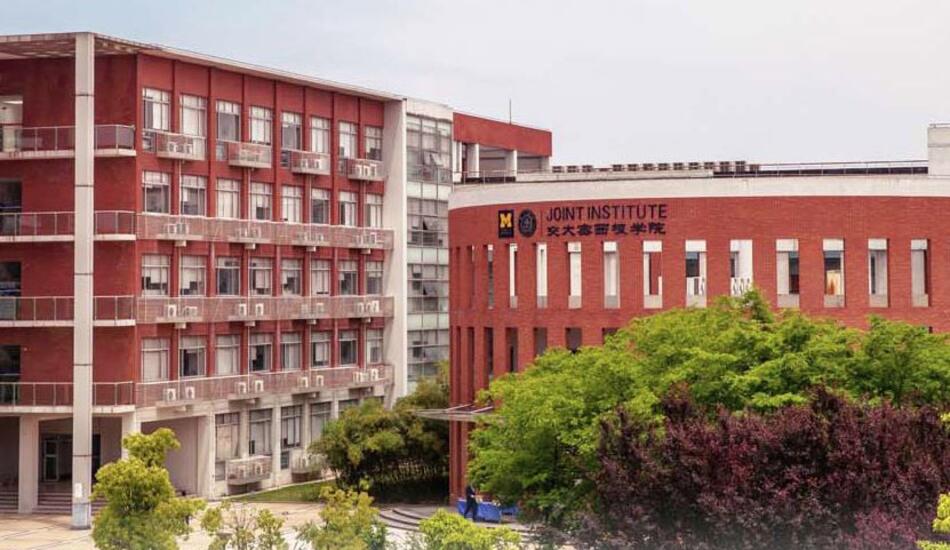 Shanghai Jiao Tong University + School of Information 
3.5 + 2 Global Degree Pathway Program - Earn an MSI at UMSI 
About the Joint Institute
A strategic partnership between University of Michigan and Shanghai Jiao Tong University (SJTU) led to the founding of the UM-SJTU Joint Institute (JI) to cultivate a new generation of leaders able to cooperate and innovate in a global context. The collaboration between the two universities, which started in 2006 with engineering, has now expanded to several University of Michigan schools and departments including business, science and the School of Information. Every year more than 150 SJTU students come to U-M through the dual degree or joint graduate programs.
The UM-SJTU JI offers specialized degree programs in China in an English-language format. 
About the School of Information
The School of Information at the University of Michigan (UMSI) was chartered in 1996 as one of the world's first modern information schools. Our focus is on the study and design of information and its technologies to connect people and communities to information and technology to improve people's lives. We take a hands-on approach to education, providing multiple opportunities, in and outside the classroom, for students to learn, evaluate, design and build technology solutions.
About the Master of Science in Information
The Master of Science in Information (MSI) is a professional degree that prepares students for emerging careers that meet the rapidly growing information -management needs of an increasingly interconnected world. This degree program offers a hands-on curriculum with a multidisciplinary approach to the study of information. Areas of focus include data science and analytics, computational social science, user experience, human-computer interaction, information management and strategy, and social computing. Graduates are highly sought after and go on to leadership roles within the field of information in organizations around the world.
At the School of Information, students have the opportunity to earn a Master of Science in Information (MSI) degree while completing their undergraduate degree at SJTU. Students begin their MSI studies between their junior and senior year at JI. They complete the first year of their MSI program here in Ann Arbor, then return to SJTU for their final summer semester. Following graduation, they return to UMSI to complete the second year of the graduate program and earn their MSI. 
Program Detail
This program utilizes a 3.5+2 pathway model
Students complete 3.5 total years of study with a minimum of 116 credits at the Joint Institute towards their undergraduate degree.
Students complete 2 years of study with a minimum of 48 credits at the School of Information.
JI students can choose mastery pathways in:
Data Science and Data Analytics
UX Research and Design
or take courses in both areas.
Students must complete 102 credits at the JI before beginning the MSI.
JI students who have completed VE401 will waive the MSI statistics requirement.
Python programming knowledge is required
Students can waive all or part of the requirement, take an accelerated version, or take it within the program
Applying:
Deadline to apply is January 15 each year.
TOEFL required
We generally prefer a minimum score of 100 on TOEFL. Students interested in the program are encouraged to apply if score is close.
No Graduate Record Exam (GRE) required
Typical grade point average (GPA) is 3.5
Applications receive a holistic review
Essays should follow the prompts and be sure to show strong interest in MSI areas of study. Should also highlight "Why MSI," including things such as interest in gaining professional experiences, interest in multidisciplinary study, interest in how technology connects with people and interest in working in an emerging field.
Outcomes:
MSI graduates go on to exciting careers in innovative companies and emerging industries working in data science, user experience, tech consulting, product management and design and more. 
The MSI Employment Report provides details regarding salary, job satisfaction, industry, geography and more. 
---
Joint Institute U.S. Office
Located in the Wu Manufacturing Research Center in the Dow Building on North campus, the U.S. Joint Institute office provides an American presence for the institute and facilitates its interaction with the University of Michigan community, its students, staff, faculty and administration.
Helpful sites:
U-M English Language Institute