University of Michigan School of Information
Sydney Vollmar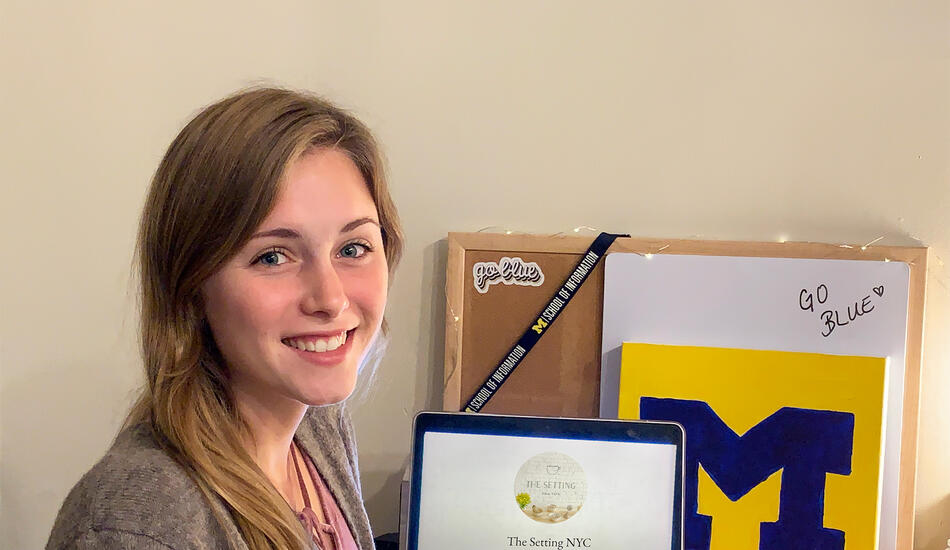 During my time as a UX Design Intern with The Setting, I further developed both my design and social media marketing skills. By engaging with the startup's emerging and established clients, I quickly learned to alter my designs to mesh with the branding of a wide variety of companies. I embraced the challenge of working in a fast paced environment by asking plenty of questions and by growing from each and every revision. 
Some of my proudest work included designing web pages and social media content for a client's product launch. After iterating through a cycle of mockups and revisions in InDesign for a few weeks, I had the opportunity to watch my designs become reality as I collaborated with our back-end developer to push the Shopify site live. To feature the site, I also crafted a variety of posts and stories for the client to post on Instagram leading up to the launch date. 
With each web page launch and social media post, I gained confidence in my understanding of the brand and in the pixel-perfect results I could produce. By applying my technical design skills to client projects this summer, I experienced the effects of impactful design firsthand and am inspired to continue creating meaningful solutions one design at a time.