University of Michigan School of Information
Master of Science in Information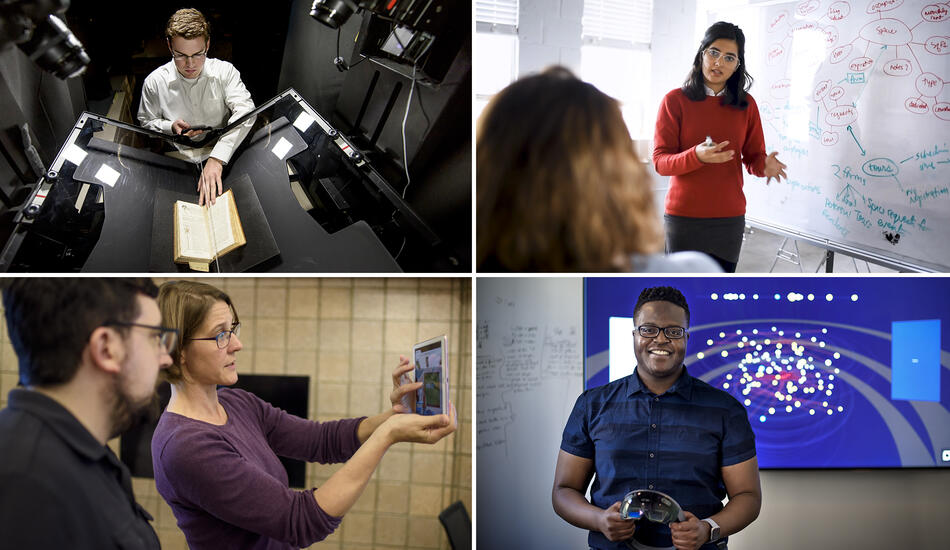 UMSI's Master of Science in Information (MSI) is a professional, interdisciplinary degree that prepares students for a range of information-related careers. The residential program's curricular strengths are in digital archives and library science, human computer interaction (HCI) and user experience (UX), and data science and analytics, but the program is flexible and allows students to customize their coursework to have other focuses as well. 
Several things contribute to our high-caliber program: an emphasis on practical, experiential learning; courses taught by renowned faculty; professional curricular advising toward exciting careers; access to courses and dual degrees at 96 highly ranked University of Michigan programs; a culture that fosters social impact; and an environment consistently rated one of America's most livable cities. 
One strength of the program is its interdisciplinarity. Students are admitted based on strong undergraduate and/or career performance, and the curriculum supports growth in a number of different directions. Aspiring librarians and archivists can gain design and technical skills required for today's digital knowledge institutions. Humanists can learn data skills that open doors in the technology industry. Computer scientists can master design methodologies to accommodate human users. 
The quality of our program is visible in its results.
The MSI program retention rate is

 99% (fall 2020 entering cohort)

The average time to degree completion is

1.66 years (fall 2020 entering cohort)
The 2022 MSI Employment Report 

shows that 93

% of our graduates are employed in their field of choice and 

96% of our graduates indicate they are satisfied with their jobs
(Video playlist highlighting the students, projects, programs and passions that make up the Master of Science in Information at the University of Michigan School of Information.)
Sign up for our interest list and receive:
Invitations to exclusive information sessions and events 
The opportunity to chat with current students 
More in-depth information about the MSI program 
Tips and advice for creating a successful application 
Reminders for important deadlines