University of Michigan School of Information
Fast facts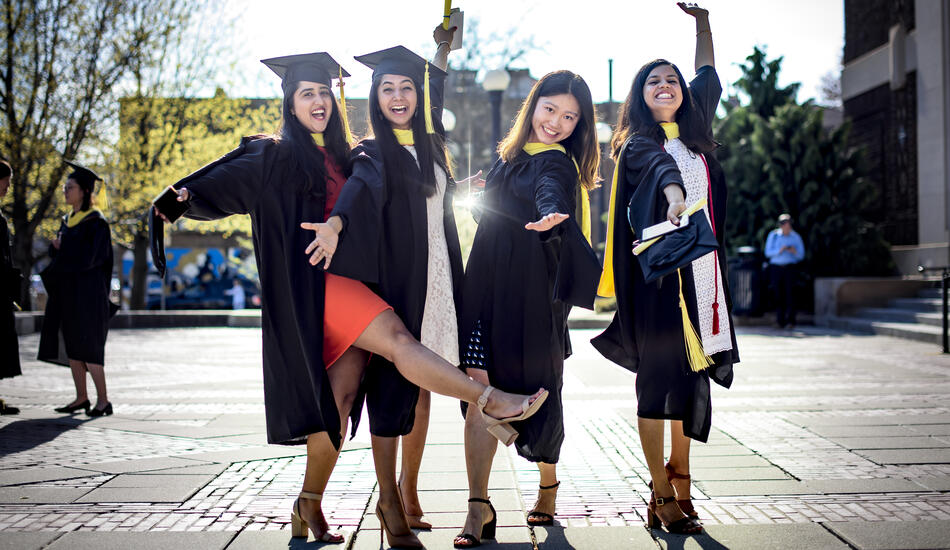 Degrees
Student enrollment (as of Fall 2021)
BSI students: 339
MSI students: 501
MHI students: 75
MADS students: 640
PhD students: 130
Total: 1,685
Health Informatics certificate: 19
XR certificate: 10
Faculty
Core faculty: 70
Tuition (2020-21)
BSI program
$8,760 per term (full-time) for Michigan residents
$27,750 per term (full-time) for non-Michigan residents
MSI program 
$12,172 per term (full-time) for Michigan residents
$24,560 per term (full-time) for non-Michigan residents
MHI program 
$15,143 per term (full-time) for Michigan residents
$25,014 per term (full-time) for non-Michigan residents
MADS program (part-time online degree)
$1,135 for first credit hour for Michigan residents; $950 for additional credits
$1,452 for first credit hour for non-Michigan residents; $1,267 for additional credits
PhD program: Students accepted into the PhD program are fully funded by the School of Information.
The U-M Registrar maintains detailed information about tuition and fees.
UMSI active alumni
9,180 (as of Fall 2020)
Research expenditures
$6,838,205 (FY 2019-20)
Ranking
As a result of hard work by our faculty and staff, UMSI enjoys top national rankings in many academic areas.*
Career stats
98% of our graduate students report finding employment in their field of choice.
Our masters' students earn the highest average starting salaries of any graduate program in certain areas of study.**
ALA accreditation
The School of Information has one of the American Library Association's longest continually accredited programs. It first received accreditation in 1926/27 and most recently in 2017. The Master of Science in Information program at University of Michigan School of Information is accredited by the American Library Association Committee on Accreditation, with the status of Continued accreditation. The next comprehensive review visit is scheduled for Spring 2024.
Read the 2017 ALA self-study report.
*U.S. News & World Report Graduate School Rankings, 2020: #1 Information Systems, #1 Archives and Preservation, #4 Health Librarianship, #5 Library and Information Studies, #8 Digital Librarianship, #10 Artificial Intelligence. Note: Established ranking systems do not exist for all programs or specializations
**Library Journal Placements and Salaries Survey, December 2019
Unless otherwise specified, facts are current as of fall 2020.