University of Michigan School of Information
Master of Health Informatics
The U.S. National Library of Medicine defines health informatics as the interdisciplinary study of the design, development, adoption and application of IT-based innovations in health care services delivery, management and planning.
The health informatics field
One of the fastest-growing fields in the nation, health informatics develops innovative ways to put information and knowledge to use in promoting health and improving health care. Competence in health informatics requires significant mastery of informational, computational, behavioral and organizational sciences, along with deep understanding of health systems and processes. Health informatics is a profoundly interdisciplinary field. Because their skill sets combine information and health domains, individuals with health informatics training can play unique and increasingly important roles in a wide range of professional settings.
The Master of Health Informatics degree
The University of Michigan Master of Health Informatics is an interdisciplinary program offered by the School of Information, the School of Public Health and the Medical School. This unique combination of disciplines offers students an unparalleled education that combines the practical and theoretical knowledge needed for a successful career in this burgeoning field. U.S. News and World Report's education rankings consistently list the School of Information in the Top 10 across multiple categories, and the School of Public Health is ranked the fourth-best public health school in America. Michigan Medicine is one of the nation's top hospitals and medical schools.  
Students take classes in all three schools and are trained in both health-related applications and information-related skills.
The Master of Health Informatics is an especially attractive option for individuals who are interested in leadership roles in health management, consulting or systems implementation. 
Core values and competencies
Professionals in the field of health informatics strive to improve the health of individuals, groups and populations through innovative information technology that is thoughtfully designed, implemented and managed, and that is responsive to both present and future needs. Informed by a deep understanding of information, technology and public health, graduates of the health informatics program will develop a unique vision for how to achieve this goal along with the skills to pursue this vision.
Core values
Graduates of the program:
Are committed to improving health and health care
Are committed to meeting diverse needs and reducing disparities
Recognize that health science is an information science
Appreciate the difference between what is possible and what is needed
Recognize the importance of understanding the communities and organizations where individuals live and work
Innovate and lead
Competencies
Graduates of the program will be able and motivated to:
Build understanding of the resources and needs of a diversity of individuals, communities, organizations, and environments to ensure that information technology deployed to improve health and health equity will recognize and amplify existing strengths
Apply health informatics methods in ethical and equitable ways to understand and address health-related problems
Appropriately utilize theories of individual behavior, social science, health management and organizational change in the design and implementation of socio-technical interventions
Develop socio-technical interventions that fit to context for successful deployment in health settings
Implement and manage socio-technical innovations based on an understanding of the relevant history, prevailing culture, organizational context, and policies towards eliminating health inequities and promoting the health of all peoples
Evaluate socio-technical interventions to ascertain their overall, and heterogeneous, effects on healthcare, access to care, and health outcomes, always being mindful of the potential of interventions for perpetuating existing inequities
Communicate effectively regarding problems and solutions and work within teams and organizations to address health informatics-related problems collaboratively
What careers are open to health informatics graduates? 
Primary fields of employment are health systems, technology, consulting, healthcare products and startups. 
Recent graduates took jobs like these:
Consulting associate, Cognizant
Information specialist, Mayo Clinic
Database analyst, Michigan Medicine
Researcher, National Cancer Center
Founder and CEO, WorkWell Consulting LLC
Data scientist, IBM Watson Health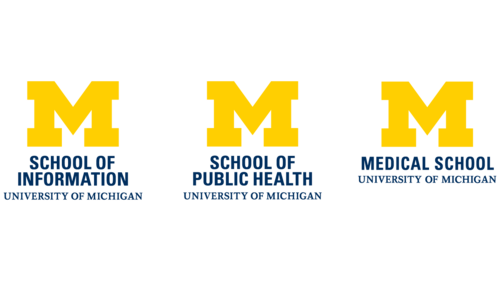 The Master of Health Informatics at the University of Michigan is a joined degree, featuring courses and faculty from the School of Information, School of Public Health and the School of Medicine Department of Learning Health Sciences.
Sign up for our interest list and receive:
Invitations to exclusive information sessions and events 
The opportunity to chat with current students 
More in-depth information about the MSI program 
Tips and advice for creating a successful application 
Reminders for important deadlines