University of Michigan School of Information
Alumni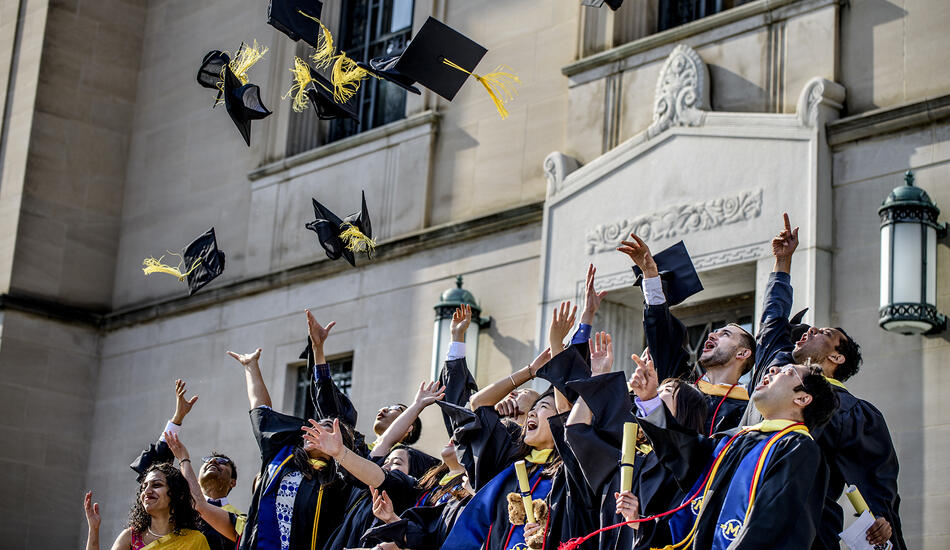 UMSI's alumni network is now 11,000+ strong! As a UMSI alum, you have a wealth of resources available to you, from opportunities to engage with fellow alums and current students, attend reunions and local receptions, and take free online courses from UMSI and U-M. 
Insights and updates from UMSI alumni.
Update your personal and contact information with the school.
Learn how you can stay connected with UMSI, current students and fellow alumni.
The UMSI Advisory Board is a volunteer board that serves at the request of the dean of the School of Information. The purpose of the board is to advance the mission of the school by providing expertise to UMSI leadership, engaging with UMSI graduates and students and providing philanthropic support for the school.
The University of Michigan and UMSI offer many opportunities for continuing learning, including a totally-online degree program, lecture series, and free courses for alumni via Michigan Online.
As a U-M alum, you have access to valuable and robust alumni career support through UMSI and through the university Alumni Association. 
Contact Development and Alumni Relations
You can get in touch with the UMSI Development and Alumni Relations team by emailing [email protected] or by calling (734) 647-1525.
Are you receiving the UMSI alumni eNewsletter, umsi.info? It's the best way to stay informed of alumni activities, current faculty research, choice job openings, class news and more.