University of Michigan School of Information
Faces of UMSI: Kimberly Springer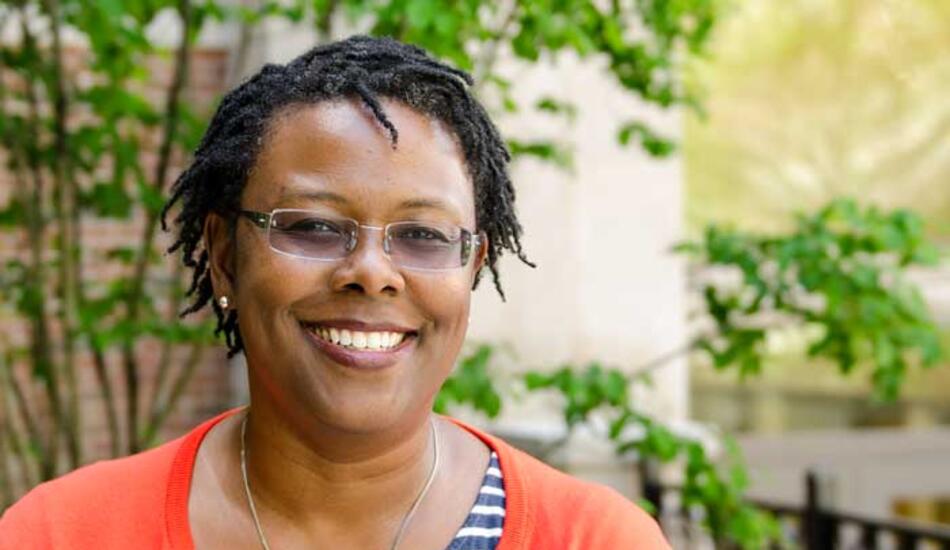 No stranger to the world of academia, Kimberly Springer brings a vast, nuanced intellectual perspective to the study of social computing and digital archives. Kimberly joined UMSI as a master's student to build on a highly distinguished career spanning the fields of award-winning media production, research, and instruction.
Kimberly's contributions to the documentation of the continuing struggle for social and racial justice in America have garnered a Peabody Award, the Radio and Television News Directors Association's Murrow Award for Best Regional Series, and an honorable mention from the New York Associated Press. Her dedication to radio as a medium for storytelling continues with her most recent position as a social media and web intern with Michigan Radio, where she sources, produces, and publishes content for the State of Opportunity project.
As a professional educator, Kimberly has held a lecturer position with King's College London, a visiting professorship at Williams College, and an associate professorship at The Ohio State University, where she has developed and taught courses in women's and gender studies, Africana studies, television studies, digital culture, and social movements. This rich level of academic experience contributed to Kimberly's intricate, cutting-edge approach to the practice of digital archiving and social computing.
Following her first year at UMSI, Kimberly was awarded the 2013 Josephine Forman Scholarship sponsored by the General Commission of Archives and History of The United Methodist Church, in cooperation with the Society of American Archivists (SAA). The $10,000 scholarship provides financial support to minority students pursuing graduate education in archival science, encourages students to pursue careers as archivists, and promotes the diversification of the American archives profession.
Kimberly is also a 2013 Margaret Dow Towsley scholar. The scholarship, awarded by the U-M Center for the Education of Women, was created in memory of Towsley's commitment to gender equality in Ann Arbor.
At UMSI, Kimberly combined her extensive background with a foundation in programming, digital archiving techniques, and insights from the study of social computing to advance social change and the enterprise of digital media.