University of Michigan School of Information
Faces of UMSI: Sean Doolan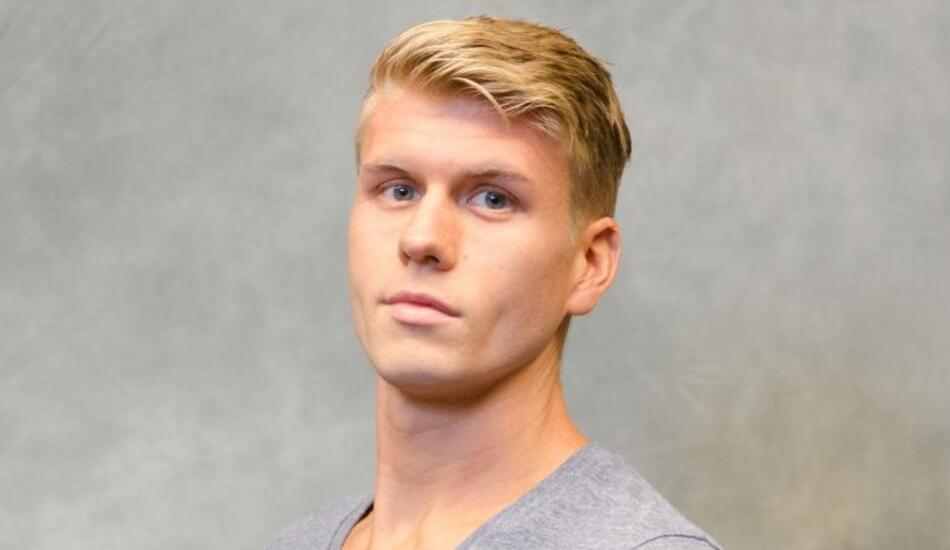 For second-year MHI student Sean Doolan, a typical day begins at 7 a.m., as he wakes up, glances at his emails and reviews his work priorities for the day. He follows this with a morning run before finally settling in to begin his workday around 10 a.m.
During the morning and afternoon, Sean can be found on the phone, video conferencing or email, as he chats with venture capitalists and heads of innovation at healthcare organizations all around the world.
Even before graduation, Sean started to work full-time as a Network Associate with StartUp Health, a global digital health innovation company, based in New York City, designed to transform healthcare. Within this role, Sean connects StartUp Health's portfolio companies with a global network of investors and customer organizations, which includes large hospitals and health systems, payers and pharmaceutical companies. His expertise lies in cultivating relationships between investors and customers by identifying strategic partnerships that benefit both sides.
"A lot of companies require external innovation to meet internal needs, and StartUp Health bridges these challenges with existing solutions," Sean says.
Sean began his work with StartUp Health as a Venture Fellow. He connected with the organization through the School of Information's Innovation Trek, an annual immersion experience for students interested in exploring start-up opportunities in New York City.
With a B.A. in Economics from the University of Michigan and years of professional experience within the energy industry, Sean found that his interests lay ultimately with healthcare.
"My passion was always in health," Sean explains. "And I found purpose in improving health outcomes for others."
While he initially had no intention of going back to school, Sean recognized the need for graduate training and began to explore public health programs across the country. None of the programs felt right, he recalls, until he discovered the University of Michigan's MHI program; the program's integration of health and technology made the most sense to him.
The advantage of this program, Sean explains, is the 50/50 split between the School of Information and the School of Public Health, adding that U-M is unique in that it has top graduate programs in both fields.
"The healthcare system is still very fragmented," Sean points out. "Key stakeholders throughout the clinical, public health and consumer-facing spaces have historically been very siloed and haven't been connected in any meaningful way. That's slowly eroding now, as patients are becoming more involved in their healthcare and as these verticals are becoming more interconnected. The value of this degree is that it allows you to take a step back and evaluate the entire healthcare landscape, and to understand how information technologies can be leveraged to improve healthcare outcomes at lower costs."
Presently, Sean can be found dividing his time between a full workday and an evening packed with classes and schoolwork. He advises that for students interested in tailoring their MHI degree to a startup environment, they must be proactive in seeking out opportunities.
"If you know what you want, go for it," Sean explains. "Don't be shy. If you're interested in pursuing employment at a startup, then go to them! Unlike large organizations, a startup is too busy to come to you."