University of Michigan School of Information
Dissertation defense: Tsuyoshi (Yoshi) Kano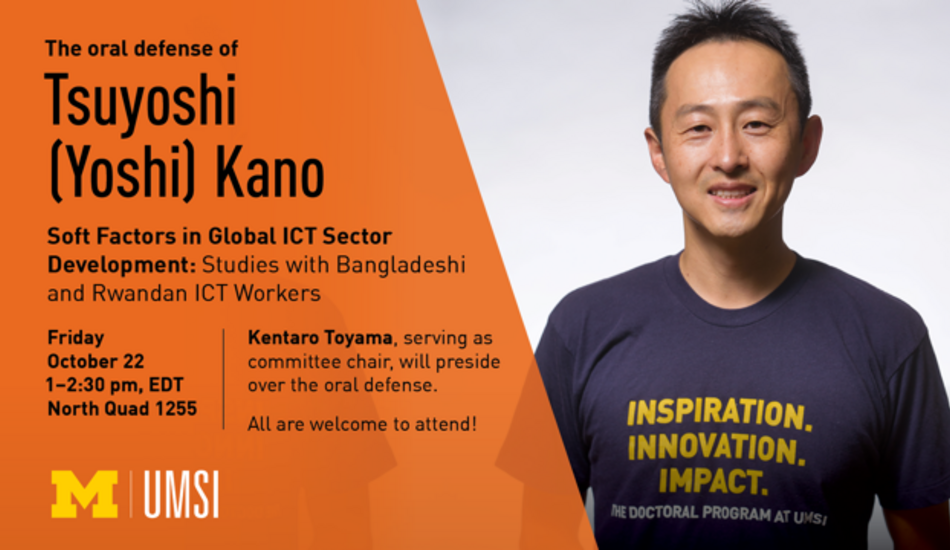 10/22/2021 1:00 p.m. - 2:30 p.m.
North Quad 1255
The University of Michigan School of Information is pleased to announce the oral defense of Tsuyoshi (Yoshi) Kano.
Soft Factors in Global ICT Sector Development: Studies with Bangladeshi and Rwandan ICT Workers
Friday, Oct. 22, 2021
1-2:30 p.m. EDT 
NQ 1255, 105 S. State Street, Ann Arbor, MI  48109-1285
W.K. Kellogg Professor of Community Information Kentaro Toyama, serving as committee chair, will preside over the oral defense. 
All are welcome to attend!