University of Michigan School of Information
David Wallace on the failings of the 9/11 Commission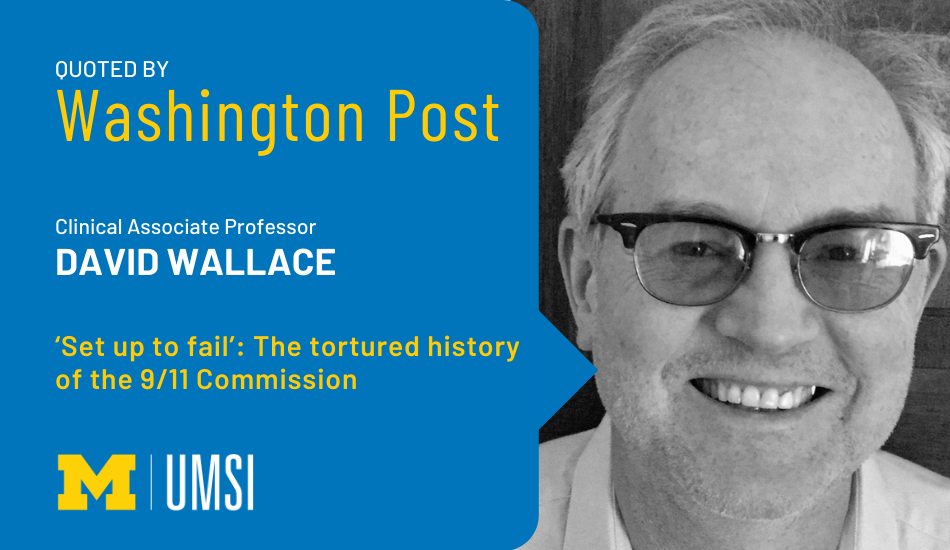 Wednesday, 02/17/2021
University of Michigan School of Information Clinical Associate Professor David Wallace's research was quoted by the Washington Post in an article about the failings of the congressional commission set up to investigate the events that led up to the terrorist attacks on the United States on September 11, 2001. Read the full article here. 
Wallace, whose research areas include the social justice impact of archives, freedom of information and government secrecy, wrote:
Despite claims from all sides that what was needed was an unfiltered, non-partisan and accurate review of what went wrong and how it went wrong, the archival record surrounding 9/11 was shaped as much by political concerns over blame and responsibility (and evading it) as it was by good faith efforts to get to the heart of the matter.
People featured in this story
Clinical Associate Professor of Information, School of Information