University of Michigan School of Information
Devon Keen honored with Equity in Action award by WCC
Thursday, 01/16/2020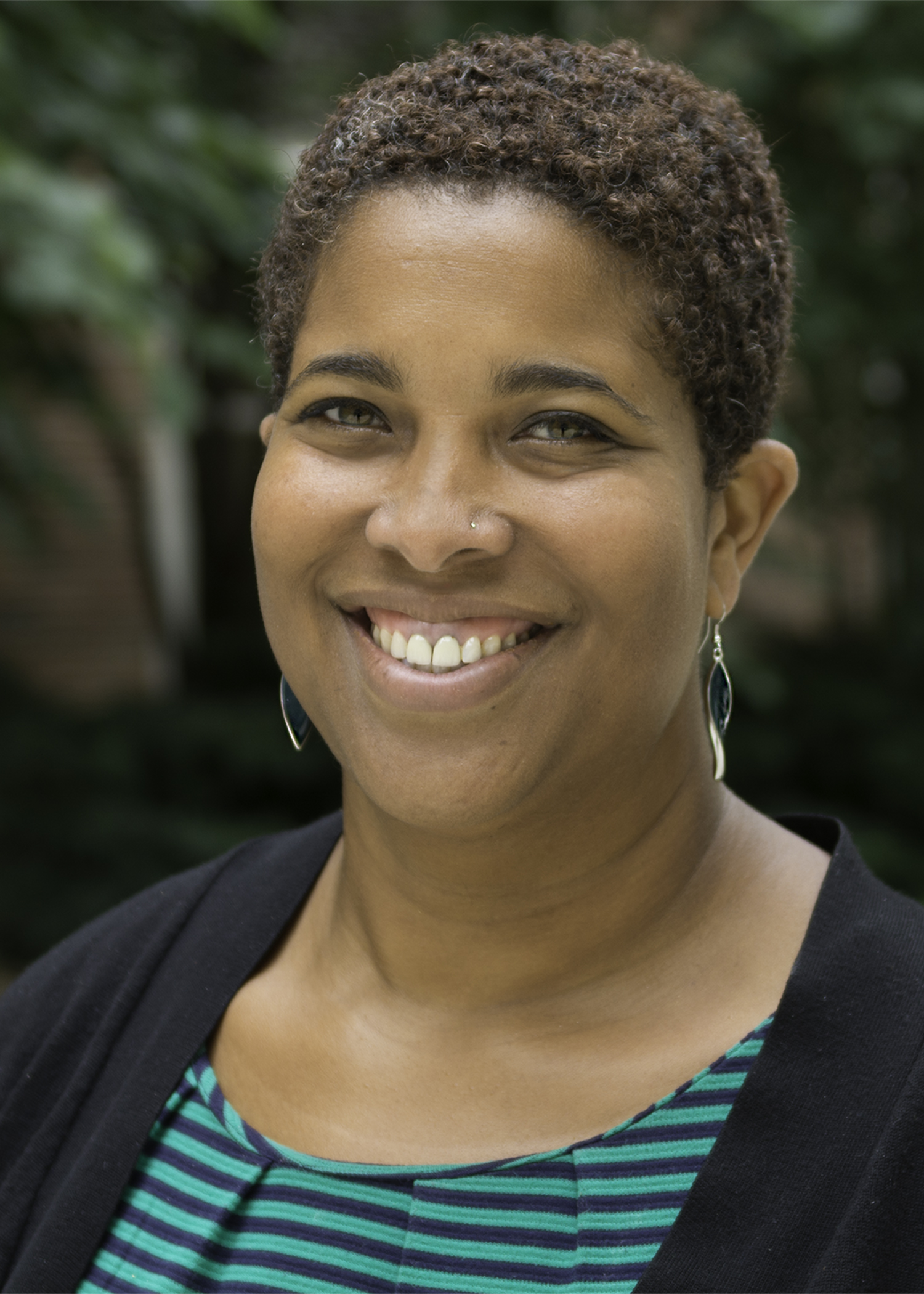 Washtenaw Community College (WCC) has honored Devon Keen, assistant director for outreach and transfer student initiatives at the University of Michigan School of Information (UMSI), with one of its first Equity in Action awards. She received the award at the college's annual Martin Luther King program on Thursday, January 16, in recognition for her outreach efforts promoting access, success and equity at Washtenaw Community College.  
"We congratulate Devon Keen for her selection as an inaugural recipient of the Washtenaw Community College Equity in Action award," said Judy Lawson, Assistant Dean for Diversity, Equity and Inclusion at UMSI. "Devon has demonstrated transformational leadership in her approach to the important work of advancing college access and completion. Her work to develop the UMSI Community College Summer Institute and student success initiatives for students transferring to UMSI from outside the institution have received accolades from central campus offices and from the many partners she has cultivated at WCC and numerous other community colleges across the state.
"UMSI has made outreach and transfer student initiatives a priority and many faculty and staff have contributed to this work.  Yet Devon's dedication to each student's well-being success while managing the strategic implementation of programs and services is an inspiration and worthy of recognition."
Devon Keen developed the UMSI Community College Summer Institute, a summer program designed to introduce Michigan community college students to academic life at a four-year institution. Over the past three summers, the program has hosted over 100 community college students including several from Washtenaw Community College. In addition, she has worked individually with advisors, faculty and students at WCC to encourage and facilitate those who wish to continue their education at the University of Michigan School of Information.
"Devon has worked with staff at WCC in an intentional and focused way to create access to the University of Michigan for our students," said Kimberly M. Hurns, Vice President of Instruction at WCC. "She has worked with us to appropriately position communication, evaluate programming and listen to the needs of our students. She has facilitated projects like team-teaching with our faculty and shows up ready to assist and guide students in meaningful ways.
"We look forward to celebrating her and the amazing work at The School of Information."   
- UMSI News Service
People featured in this story
Assistant Director of Outreach and Transfer Student Initiatives