University of Michigan School of Information
Drupal community gathers at Midwest Summit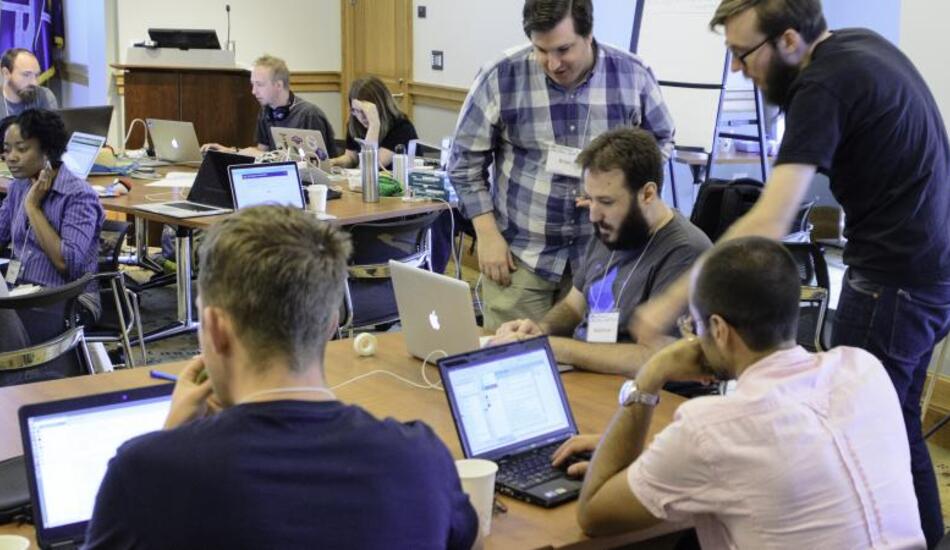 Thursday, 08/25/2016
The Midwest Drupal Summit took place in North Quad on the University of Michigan campus the weekend of August 19-21. Drupal is an open source web content management system. Over a million of the world's websites are based on this platform, including The Economist, the government of Australia, Harvard University and The White House. The UMSI website utilizes Drupal as its platform.
The 28 Summit participants worked with many Drupal contributors, including Angie "webchick" Byron, Michael Hess, Peter Wolanin, Neil Drumm, Megan Sanicki, Cathy Theys and xjm. They worked on 60 public issues such as fixing bugs in core, porting modules and writing and updating documentation, as well as a number of private security issues. The most recent beta version of Drupal, Drupal 8.2.0-beta2, was tagged and released live from the event.
This is the first year that the University of Michigan has hosted the Midwest Drupal Summit, though it may return to Ann Arbor in summer 2017.
- UMSI News Service