University of Michigan School of Information
How Omid Farivar is building Discord's new user experience research team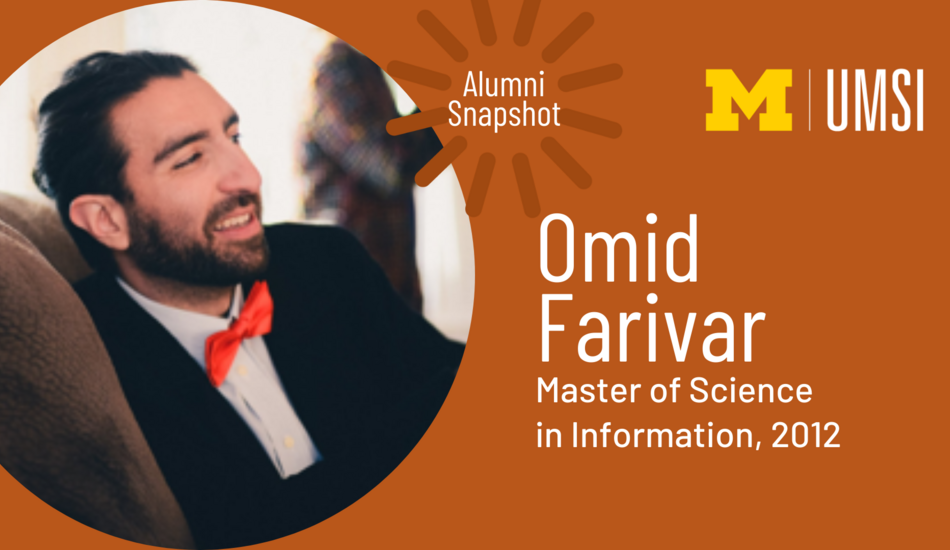 Thursday, 10/07/2021
It's no secret that right now is a really trying and tough time for the world. That's why I think user experience design and research are more important than ever. There is a lot of value in committing to a career that's all about crafting usable, delightful products we can use. 
2012 Master of Science in Information graduate Omid Farivar says that when he first encountered human-computer interaction as an electrical engineering student, he was drawn to the field's intersections with computer science, psychology and neuroscience. 
His move to UMSI enabled him to learn how to use research methods in applied settings as well as the fundamentals of good design from information experts like Dean Tom Finholt. 
Read about how Omid folds those lessons into his work building Discord's new user experience research team in his Alumni Snapshot. 
People featured in this story
Dean and Professor of Information, School of Information