University of Michigan School of Information
Maria Gosur's user experience services inspire new directions for marketing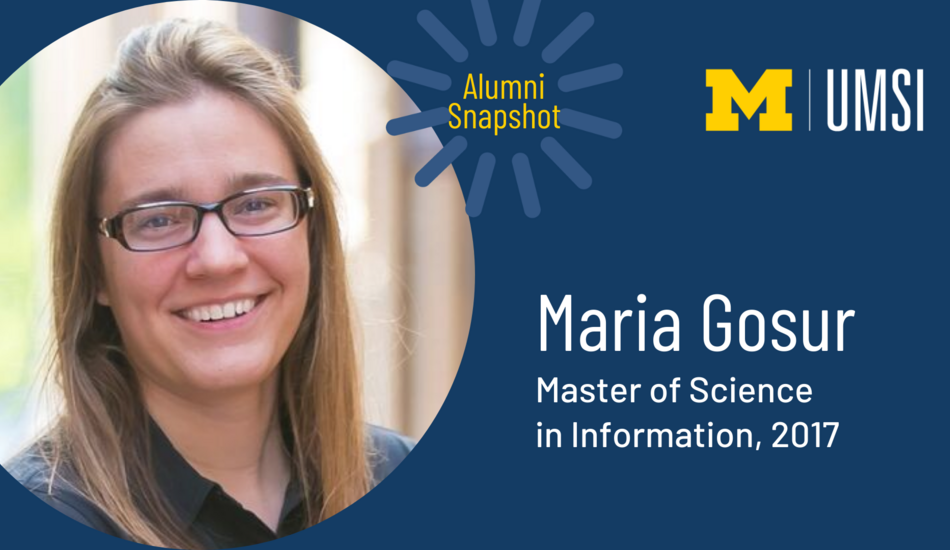 Thursday, 10/14/2021
2017 Master of Science in Information graduate Maria Gosur wanted to grow where she was planted, with a specific goal of remaining in-state after earning her degree. Now a user experience engineer for Schoolcraft College marketing and communications in Livonia, Michigan, Maria also offers web development and graphic design services through her own business, Creative Seed. 
For my work, in order to deliver quality and creative results, you need to know how to make information understandable for your audience. ... I wanted to learn more about mobile app development and entrepreneurship, and UMSI seemed to be the place where I had a chance to touch each of these points and interact with other students who cross through other schools. It felt like home.
Read about the pitch competition and client-based courses Maria took on at UMSI that connected her with real life information challenges and learning opportunities in her Alumni Snapshot.