University of Michigan School of Information
South Korea is a destination for summer student internships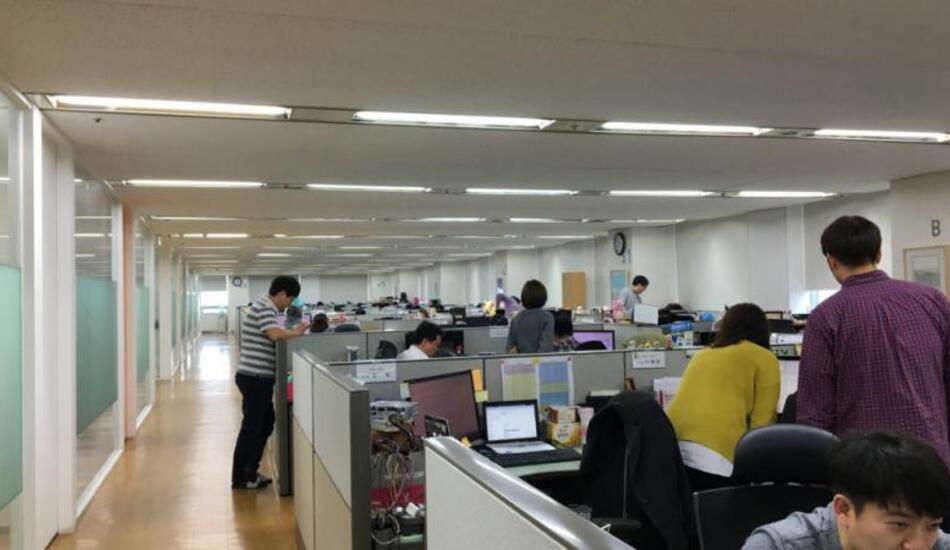 Thursday, 05/17/2018
The MediaZen office in Seoul, Korea, was the site of one of the first UMSI Korean internships in 2017.
ANN ARBOR: This summer, five students from U-M School of Information are headed to Seoul, capital city of South Korea, to intern in tech companies. Cathy Park will collaborate with Day2Life, Ilma Bilic with DNX, Taha Ziad will intern at Mediazen, Keyaria Walker at Turiple, and Katrina Mazanka at KoreanMail.
They will spend nine weeks interning in new and established digital companies in the world's most high-tech cities, home to electronics conglomerates such as Samsung and LG.
This internship program was established last year when two students spent time in Seoul, the 16th largest city in the world.
This program at UMSI stemmed from dean Thomas Finholt's passion to expose students to digital culture outside the United States. The Korean capital is recognized as one of the world's most technologically advanced and digitally connected cities.
Last year, Hope Schaeffer worked with MediaZen, Inc., a software provider for voice recognition in vehicles whose clients include Korean automakers Kia and Hyundai. She worked with the natural language processing team, collecting data and processing voice recognition software projects.
"It has been interesting working with English, Korean, Spanish, French speakers during data collection and observing their user experiences," Schaeffer said. "This has been particularly invaluable as I hope to work as an information professional in Asia in the future."
This was not Schaeffer's first visit to Korea. She spent three years there on a Fulbright scholarship teaching at a high school. "I was very excited to spend time in Korea again and learn more about Korea's local tech industry," she said.
The aim of the program is for students expand their cross-cultural knowledge and explore the city in addition to the internship.
The other participant in last year's summer program, Christian Baird is an undergraduate student focused on information analysis. He interned at Day2Life, a startup company that has developed a scheduling app called Timeblocks to make planning easier.
Baird helped set up blogging for the the company and developed a couple of Java-based web applications to support their new marketing campaign. He also  implemented stripe API, a payment mechanism to have a seamless system in place for advertisers.
"I as interested in the internship because of my desire to travel. There is also a personal connection because my grandfather fought in the Korean War as a Marine," Baird said. "In the process, I also received practical work experience and developed my skills."
This story originally posted by Michigan News on May 17, 2018.