University of Michigan School of Information
Sylvia Darling earns Rackham Predoctoral Fellowship Award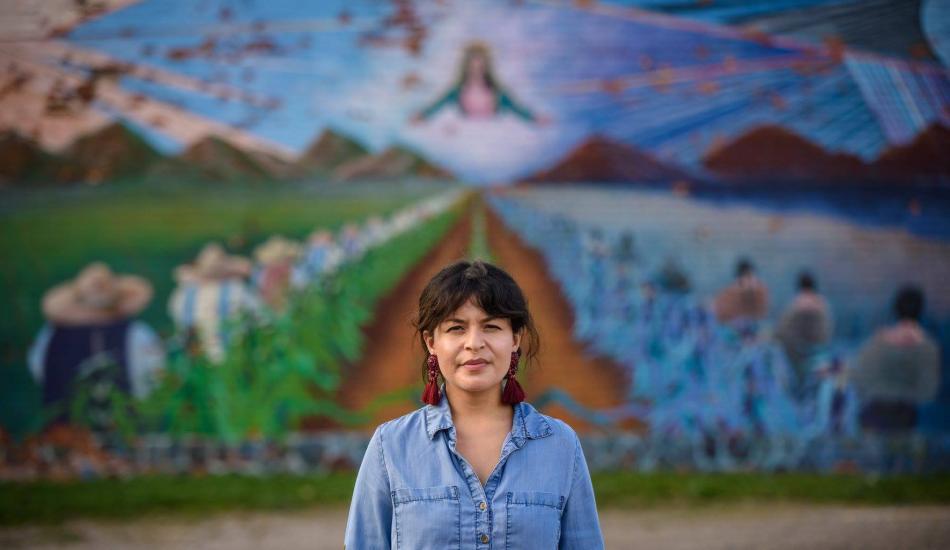 Friday, 05/05/2023
University of Michigan School of Information doctoral candidate Sylvia Darling has earned a 2023 Rackham Predoctoral Fellowship Award. The fellowship supports "outstanding doctoral candidates working on dissertations that are unusually creative, ambitious and impactful." 
Sylvia's research has taken her to Honduras, where she's currently studying the migration patterns of Honduran citizens and their desires for rootedness in Honduras. Her dissertation is titled "Staying Put in a Turbulent World: An Ethnography of Non-Migration in Honduras." 
Nearly a tenth of the population has fled Honduras, searching for more desirable prospects in the United States, while fleeing extreme poverty, high homicide rates, a corrupt government and rampant drug trafficking violence.
"Even so, some Hondurans have sought to stay in their country despite experiencing the same hostile forces that provoke their fellow citizens to migrate," says Sylvia. "My dissertation investigates how grassroots activists, return migrants, and humanitarian organizations refocus their efforts on making rootedness possible."
Sylvia has spent more than 20 months in Honduras. An ethnographer by trade, she has published ample research exploring questions of privacy, migration and the digital practices of Honduran migrants. She will be returning to Michigan in June and is looking forward to a summer internship with the U.S Government Accountability Office. 
The Rackham Predoctoral Fellowship Award will provide Sylvia the time and resources she needs to focus on wrapping up her dissertation in the next year. She will be graduating with a PhD in Information in 2024. 
"This fellowship gives me the ability to really focus on my dissertation writing when I return from field work," she says. 
RELATED
Read more about Sylvia Darling's interests by visiting her UMSI profile and her website. Connect with her on LinkedIn. 
The University of Michigan School of Information offers a wide range of information degrees to suit your needs. Read about our degree programs and apply today.
People featured in this story