University of Michigan School of Information
Toyama: Net neutrality can't be achieved until it's better defined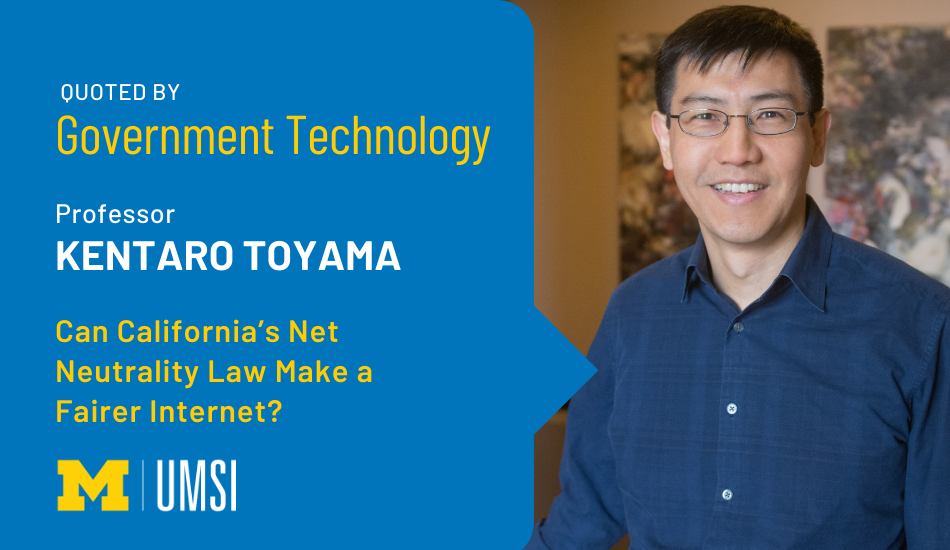 Tuesday, 03/02/2021
UMSI professor Kentaro Toyama tells Government Technology that we lack a clear definition of what net neutrality means. 
Toyama says we'd have a fairer internet if consumers were charged the relative cost of the bandwidth consumed and that companies aren't able to secure unfair advantages. 
If we want an internet that's fair, we have to start with a clear notion of fairness first, and then implement that in policy and infrastructure. The problem with net neutrality is that it confuses the status quo with what is 'fair,' even though considerable unfairness might already be embedded in the status quo.
Read the full article here.
People featured in this story
W K Kellogg Professor of Community Information and Professor of Information, School of Information