University of Michigan School of Information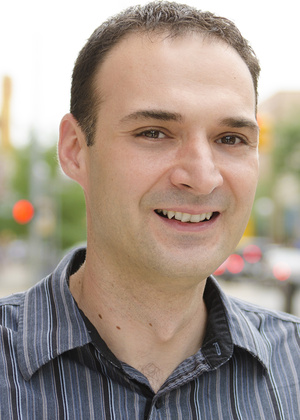 Associate Professor of Information, School of Information
Email:
[email protected]
Phone: 734/763-3581
Biography
My research lies at the intersection of Human-Computer Interaction and Health Informatics. I study how technology can help people to better manage their health and to more effectively communicate with their healthcare providers. Because a great deal of what people need to do to improve their health—being physically active, eating healthily, taking medications regularly, etc.—happens in the midst of daily life and away from the clinic, one area I study is how technology can help people to adopt and sustain such health-promoting activities. I see mobile technology as a particularly powerful tool for providing this support. Over 60% of U.S. population have smartphones—pocket computers that have an always-on internet connection, are equipped with large number of sensors, and can run sophisticated applications. And these devices are with us all the time. Their technical capabilities and the fact they are always close at hand make mobile phones a perfect platform for supporting health behavior change. I explore the ways in which phones can keep people engaged with their health goals throughout the day, discover opportunities for healthy behavior, and reflect on their behavior patterns to identify ways to improve their health without disrupting relationships and routines that are important to them.
But while health management often happens away from the clinic, it shouldn't happen in isolation from healthcare providers. A second focus of my work is on using technology to help people to more effectively communicate with their healthcare teams. I study how technology can be used to help patients to manage information for their care and to collect and share information that can help their care teams to make better treatment decisions.
To study these issues, I rely on a broad range of methods, including interviews, surveys, ecological momentary assessment, and rapid prototyping of new technologies, which I evaluate in in situ field studies. Over the last year, my main methodological focus has been on micro-randomized trials, a new method for optimization of mHealth interventions developed by my collaborator Susan Murphy.
My projects cover a range of health domains. I have done work around cancer care, physical activity, and diabetes. My current projects examine medication adherence, self-management of the bipolar disorder, and physical-activity maintenance following cardiac rehabilitation.
Areas of interest
Human-computer interaction, health informatics, mobile computing