University of Michigan School of Information
Eugene Yiga combines journalism and data visualization through the Master of Applied Data Science program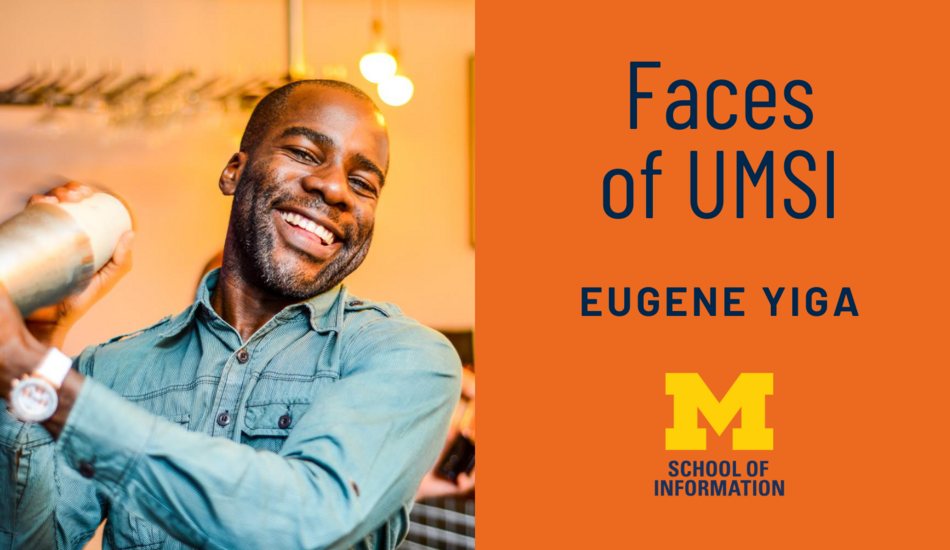 Thursday, 08/11/2022
Master of Applied Data Science student Eugene Yiga knows how to tell a story. After receiving his undergraduate degree in finance and accounting from the University of Cape Town, Eugene began a career as a journalist. He has written about topics such as travel, food, technology and art for more than a hundred different publications around the world. Unfortunately, when the COVID-19 pandemic hit, it became clear to him that freelance writing wasn't sustainable, and a career change was in order. 
After meeting with a career counselor, he landed on data science. It turns out that storytelling is also an important part of using data to drive business decisions. Eugene is excited to combine his journalism experience with his new data science skills to build a career in data journalism and data visualization, turning information into powerful insights that spark new ideas.
"Now more than ever, I believe in the power of stories to change the world. With the world drowning in so much information, I want to harness the power of data to tell stories that have an impact."
Learn more about Eugene's journey through the MADS program in his Faces of UMSI profile.