University of Michigan School of Information
Faces of UMSI: Eugene Yiga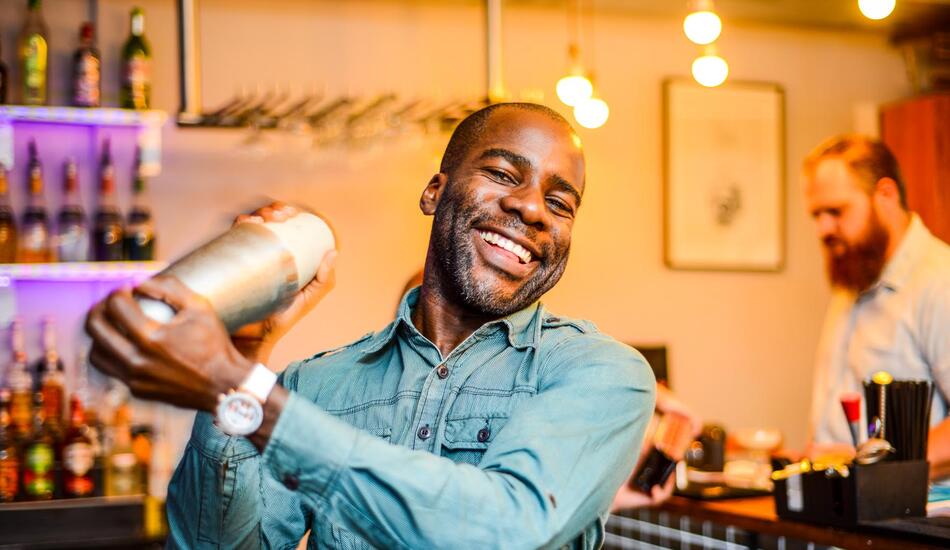 Master of Applied Data Science student Eugene Yiga knows how to tell a story. After receiving his undergraduate degree in finance and accounting from the University of Cape Town, Eugene began a career as a journalist. He has written about topics such as travel, food, technology, art and more for over a hundred different publications around the world. Unfortunately, when the COVID-19 pandemic hit, it became clear to him that freelance writing wasn't sustainable, and a career change was in order. 
After meeting with a career counselor, he landed on data science. It turns out that storytelling is also an important part of using data to drive business decisions. Eugene is excited to combine his journalism experience with his new data science skills to build a career in data journalism and data visualization, turning information into powerful insights that spark new ideas.
"Now more than ever, I believe in the power of stories to change the world. With the world drowning in so much information, I want to harness the power of data to tell stories that have an impact," he says.
Eugene found out about the MADS program while taking University of Michigan specializations on Coursera. Before beginning his graduate program, Eugene had taken over a hundred different online courses with subjects ranging from history to life sciences to personal development, so he was already familiar with Coursera's platform. One of the advantages of the MADS program over those other courses that he has found is the opportunity to go to live office hours with UMSI faculty.
"Even though it's a fully online program, you get the benefit of in-person education too, all without the restrictive requirement to be studying from one particular place," Eugene says.
He's also been able to find community with the faculty and other students in the program using Slack. Students create social connections and can also help each other with challenging coursework. 
Eugene came into the MADS program with less than a year of Python programming experience and was concerned that he would be behind, but he found great support from his instructors and other students. 
"People are so generous with their time and their help because they want you to succeed."
Another reason Eugene was drawn to MADS is the flexibility this degree program provides. A few months into the program, he relocated from South Africa to Spain and was able to take a month off from classes in order to prioritize the move. 
Though Eugene is a full-time student, he's chosen to complete the program at a slightly slower pace so that he can enjoy a "mini retirement" before he goes back to work after graduating. He has been able to use this flexibility to take up photography and plans to travel across Spain over the next year.
Eugene plans to graduate in 2023.