University of Michigan School of Information
Lampe: Facebook has responsibility to crack down on extremism and misinformation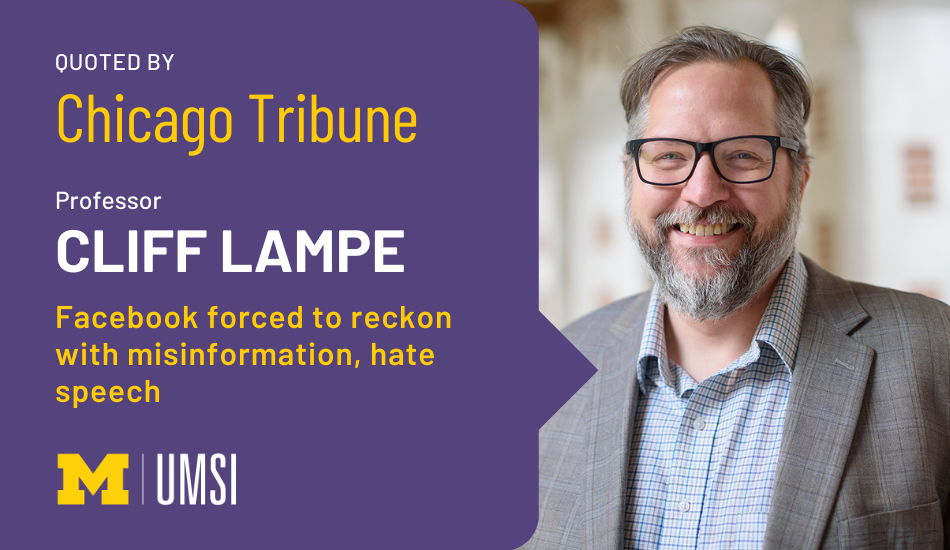 Thursday, 03/25/2021
UMSI professor Cliff Lampe tells the Chicago Tribune that Facebook needs to step up its self-regulation to prevent the spread of misinformation and extremism its platform has enabled. 
Social media -fueled online extremism is directly tied to real-world violence, Lampe said. So while Facebook would likely prefer to return to a hands-off approach after the 2020 election cycle and pandemic, he thinks public pressure will push them to crack down further on extremism and misinformation. 
They don't want to be the arbiters of free speech. But they have to be.
Read the full article here.
People featured in this story
Professor of Information, School of Information