University of Michigan School of Information
Melanie Starr balances work, school and family with the Master of Applied Data Science program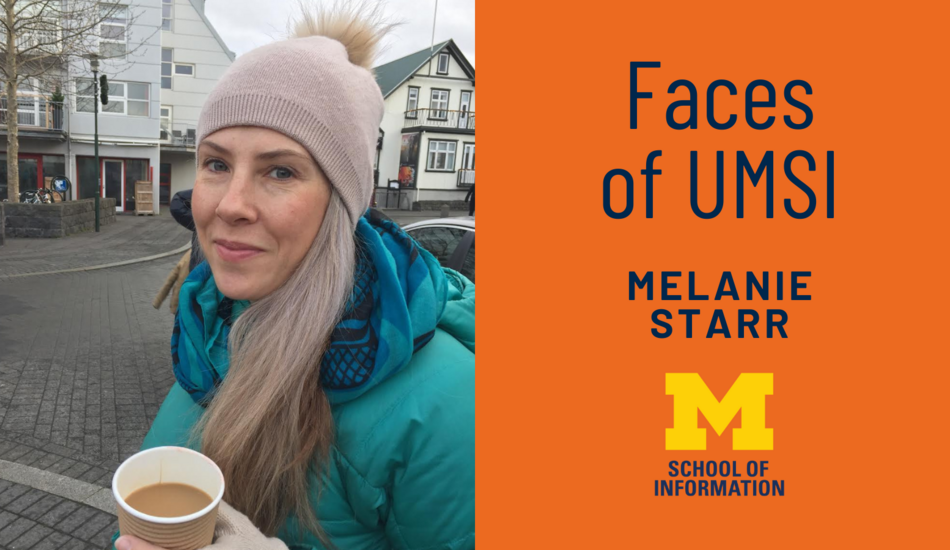 Tuesday, 04/05/2022
When Melanie Starr was getting her bachelor's in engineering, programming was one of her least favorite classes. Now, it's one of the most enjoyable parts of her job. Melanie is currently a student in the Master of Applied Data Science program at the University of Michigan School of Information and uses SQL and Python regularly as a senior data analyst in supply chain for Bruce Power, the largest nuclear power generator in Canada. 
Melanie began looking into data science programs when her employer asked if she wanted to get her master's degree. She knew she wanted an online program, since she needed to balance school, a full-time job and parenting her two sons. She already had experience with the University of Michigan's online classes through Massive Open Online Courses (MOOCs) on Coursera — she has two specializations in Python and Applied Data Science, and those drew her to the MADS program.
I compared the skills that I obtained in the MOOC courses against some of the skills that are taught in other programs and knew that the applied nature of the MADS program is more aligned to what I wanted: the skills to analyze data in any industry.
Learn more about the ways Melanie has been able to use her new data science skills and balance her responsibilities in her Faces of UMSI profile.