University of Michigan School of Information
Faces of UMSI: Melanie Starr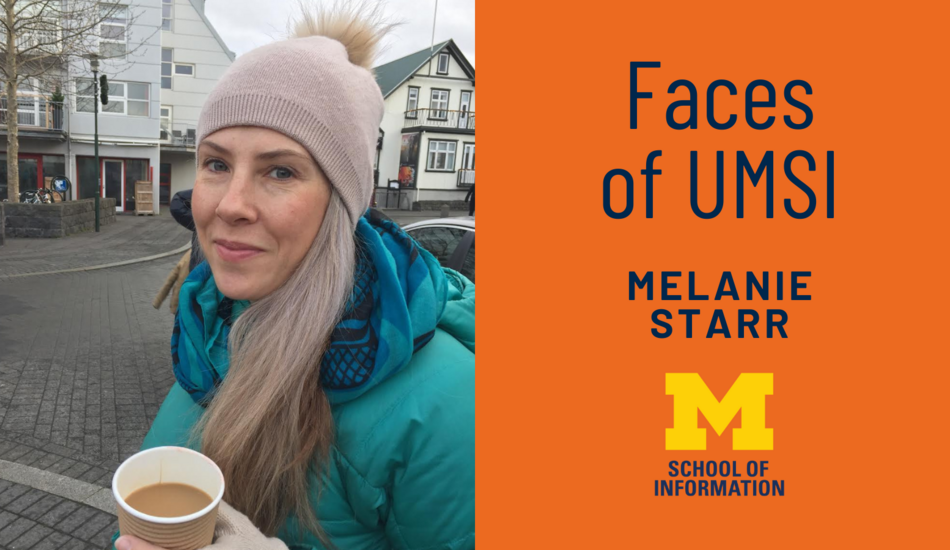 When Melanie Starr was getting her bachelor's in engineering, programming was one of her least favorite classes. Now, it's one of the most enjoyable parts of her job. Melanie is currently a student in the Master of Applied Data Science (MADS) program at the University of Michigan School of Information and uses SQL and Python regularly as a senior data analyst in supply chain for Bruce Power, the largest nuclear power generator in Canada. 
Melanie began looking into data science programs when her employer asked if she wanted to get her master's degree. She knew she wanted an online program, since she needed to balance school, a full-time job and parenting her two sons. She already had experience with the University of Michigan's online classes through Massive Open Online Courses (MOOCs) on Coursera — she has two specializations in Python and Applied Data Science, and those drew her to the MADS program.
"I compared the skills that I obtained in the MOOC courses against some of the skills that are taught in other programs and knew that the applied nature of the MADS program is more aligned to what I wanted: the skills to analyze data in any industry."
Melanie has already been using her coursework in her position at Bruce Power. Part of her job is to determine which parts they should stock in their inventory out of a 360,000-piece catalog. "I have applied different types of natural language processing techniques and text retrieval methods to find matching part descriptions in the item catalog and will continue to expand this work," she says.
She was also able to base her Milestone 1 project on her current job. She determined the amount of spend that Bruce Power contributes to each electoral district in Ontario. These statistics are now published in Bruce Power's private Power BI app.
Another benefit that Melanie has found in MADS is the flexibility that the degree program provides. She says, "At the beginning of the program I would get up early and work on school for a few hours and then get kids ready for school and head off to work. Then I would reserve school time at night before bed to try to keep my weekends free to spend with my family." With the MADS program, Melanie was able to find the balance between school, work and family that she was looking for when she began her search for master's programs. 
Melanie is planning to graduate in April 2022.