University of Michigan School of Information
Nhan Le makes career switch to data science through UMSI's MADS program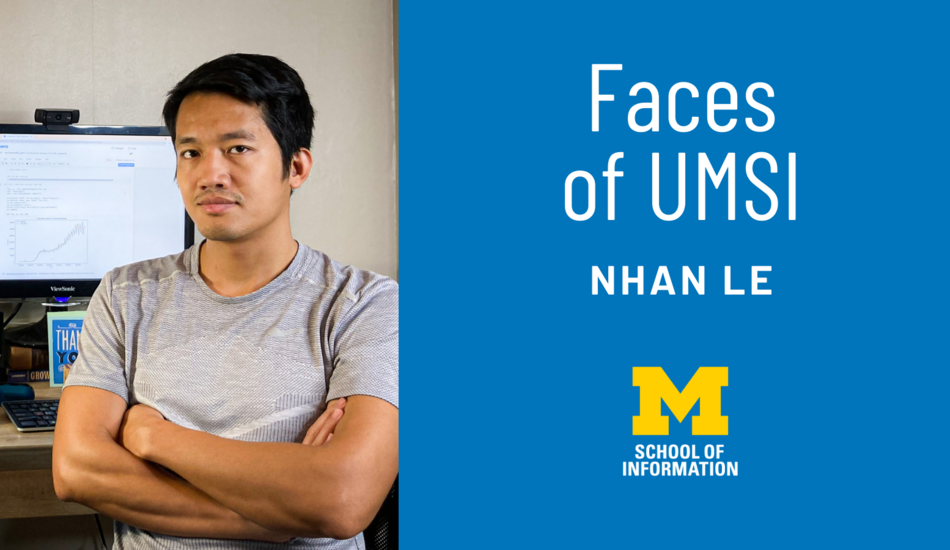 Thursday, 12/02/2021
Nhan Le is living proof that a professional background in coding and computer science is not the only route to success in the University of Michigan School of Information's (UMSI) Master of Applied Data Science (MADS) program. Nhan was a teaching economist at Alma College in Michigan when he began his degree in fall 2020. He joined the MADS program with the goal to harness data science technologies and leverage his quantitative skills in economics.
Now a data scientist for Virginia-based healthcare company Gainwell Technologies, Nhan's first breakthrough experience with data science was his internship at Nike Inc. in summer 2021. As a graduate data science intern, he helped build a predictive model for Nike members' lifetime values based on their engagement with the company's digital applications. He was able to use his economics experience in this work, as well as new skills that he's honed through the MADS program. 
The foundational MADS courses were instrumental for my internship. They taught me the skills required to become quickly confident with the technology at Nike, which enabled me and my mentors to focus on the machine learning and business aspects of my internship project.
Read more about Nhan's journey through the MADS program and how it helped him secure a full-time data science position in his Faces of UMSI profile.