University of Michigan School of Information
Pasquetto: Focus on profits behind disinformation spread on social media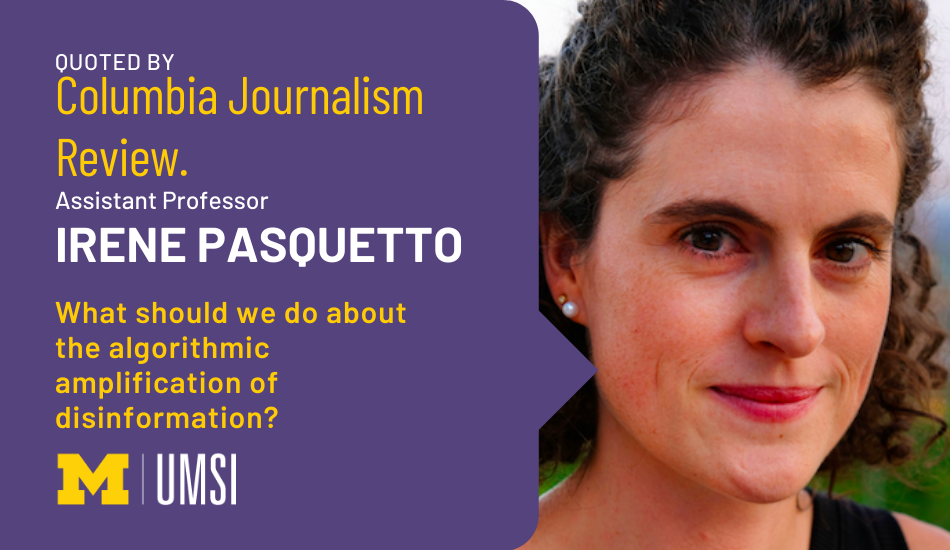 Monday, 03/15/2021
University of Michigan School of Information assistant professor Irene Pasquetto was interviewed by Columbia Journalism Review in a piece about how social media algorithms accelerate the spread of disinformation.
Pasquetto, whose recent research work focuses on issues of scientific disinformation, says we got where we are because:
...we have been prioritizing platforms' interest (i.e., profiting out of the attention-economy business model) rather than the public interest (i.e., curating and giving access to good quality, reliable information over the Internet).
Read the full article here.
Read more of CJR's interview with Irene Pasquetto here.