University of Michigan School of Information
Patricia Garcia receives prestigious NSF CAREER award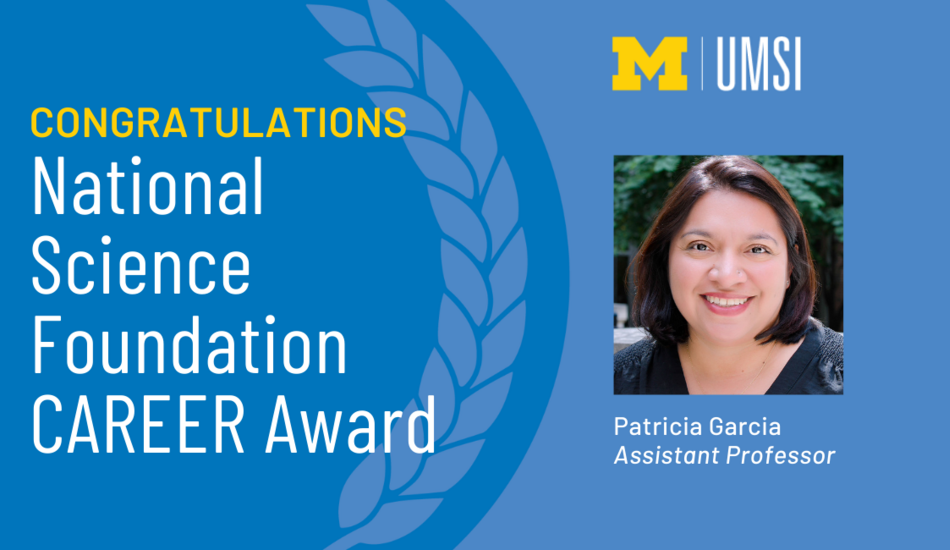 Thursday, 05/20/2021
University of Michigan assistant professor Patricia Garcia has received the National Science Foundation's prestigious NSF CAREER award. Garcia will receive $549,920 over five years for her research proposal "Developing Agentic Computing Identities Through Computational Justice Programs."
In this research, Garcia will partner with public libraries to examine how to engage girls of color (ages 13-16) in computing through hands-on library programs that will provide opportunities for girls to explore how technical interventions may or may not address fundamental problems of justice and equity in society. These programs also have the opportunity to support these girls in situating their computing identities within broader self-concepts in ways that highlight how the intersections of race and gender can function as sources of power, rather than simply sites of marginalization.
"I am excited to receive this award because I will be able to continue collaborating with public libraries and working with librarians to meet the needs and interests of the communities they serve," says Garcia. "Public libraries play an essential role in communities and this research also helps us envision how to train future librarians in our MSI program."
The National Science Foundation CAREER awards are given in support of early-career faculty who have the potential to serve as academic role models in research and education and to lead advances in the mission of their department or organization. Activities pursued by early-career faculty should build a firm foundation for a lifetime of leadership in integrating education and research.
People featured in this story
Assistant Professor of Information, School of Information and Assistant Professor of Digital Studies Institute, College of Literature, Science, and the Arts