University of Michigan School of Information
Robert: Privacy, ethics among concerns with mental health chatbots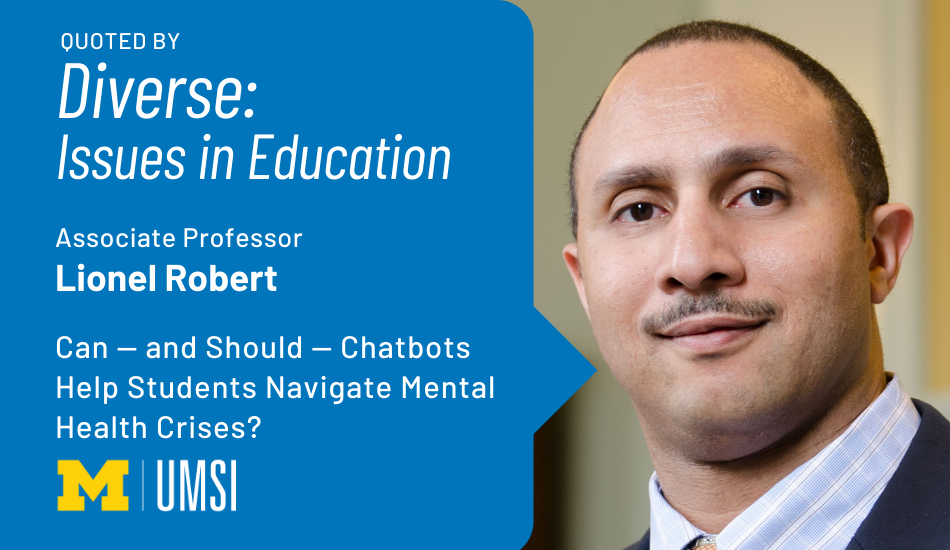 Thursday, 12/02/2021
Using chatbots for mental health treatments has become commonplace, especially during the pandemic. 
Diverse reports on the prevalence and the problems of using artificial intelligence-enabled chatbots for students with mental health concerns. Chatbots can be an inexpensive, always-available solution for an increasing demand for mental health support.
But University of Michigan School of Information associate professor Lionel Robert says the technology can have problematic issues around privacy, ethics and cultural appropriateness that should not be overlooked. 
Read "Can — and Should — Chatbots Help Students Navigate Mental Health Crises?" on DiverseEducation.com.

Learn more about Associate Professor Lionel Robert.
People featured in this story
Associate Professor of Information, School of Information