University of Michigan School of Information
Singh: independent investigation into healthcare algorithm reveals inaccuracy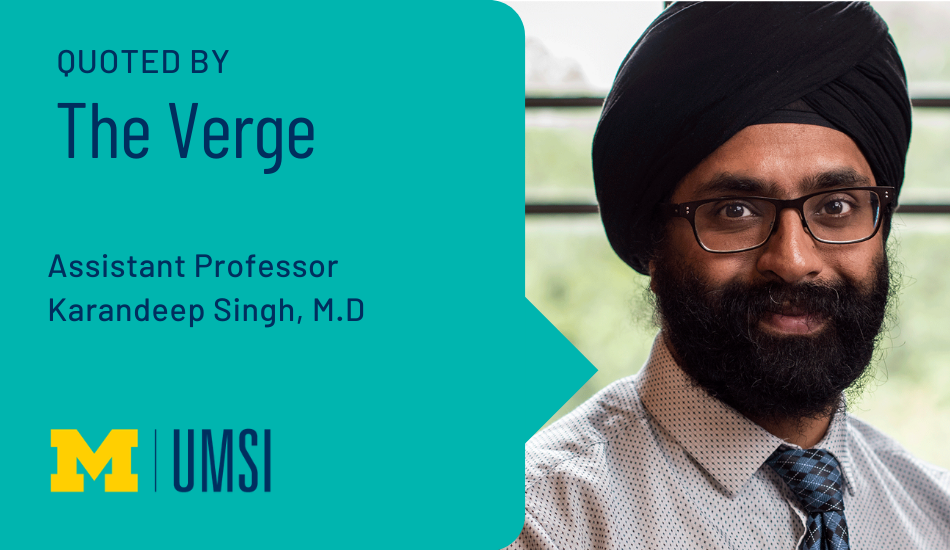 Wednesday, 06/23/2021
The Verge covered a new study led by Karandeep Singh, M.D., assistant professor at the University of Michigan School of Information and School of Medicine. Singh investigated the accuracy of a predictive modeling tool created to identify early signs of sepsis in patients.
Epic Systems, the largest electronic medical records company in the United States, claims that they developed a machine learning tool which scans patient testing data to identify signs of sepsis. Hundreds of hospitals have adopted Epic's prediction tool including the University of Michigan health system. By investigating data reported from Michigan Medicine, Singh determined that Epic's algorithm fails to dramatically increase identification and produces significant false positive alerting.
Read the full article from The Verge and Singh's Twitter thread about the study.
Read the study: External Validation of a Widely Implemented Proprietary Sepsis Prediction Model in Hospitalized Patients
People featured in this story
Assistant Professor of Learning Health Sciences, Assistant Professor of Internal Medicine, Assistant Professor of Urology, Medical School and Assistant Professor of Information, School of Information