University of Michigan School of Information
Alumni Snapshots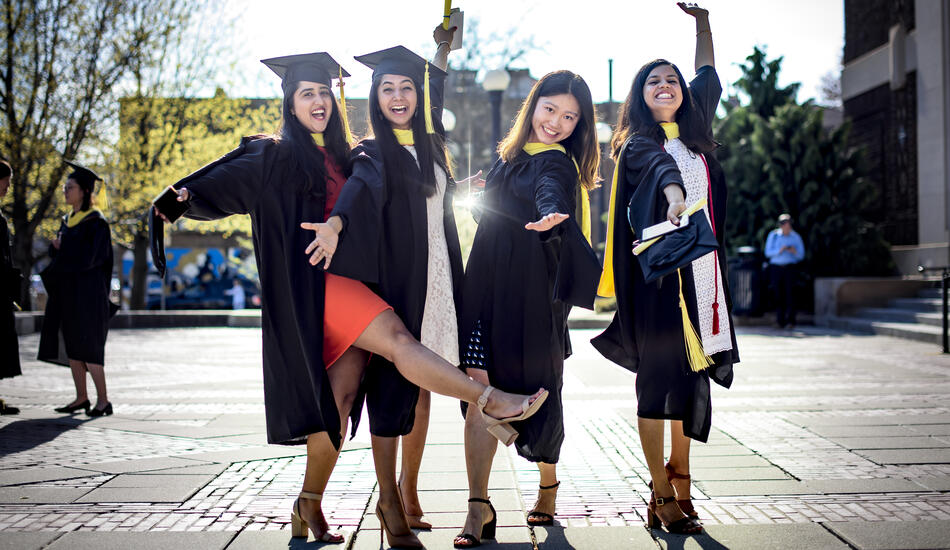 Insights and updates from UMSI alumni.
Krishna Vadrevu (MSI '14) is using UMSI human-computer interaction training designing cloud platforms for global customers. 
---
Suzanne Wones (MSI '00) is bringing discovery and access to researchers at Harvard Library.
---
Maria Gosur (MSI '17) is inspiring new directions for marketing with her user experience services. 
---
Omid Farivar (MSI '12) is building Discord's new user experience research team.
---
Derek Cooper (MSI '07) is helping health technology clients leverage new imaging data. 
---
Alexis Antracoli (MSI '11) is connecting people with information and themselves via Special Collections. 
---
Shaelyn Albrecht (BSI '20) is empowering students with user-centered edtech features. 
---
Olubisi Ajetunmobi (MSI '18) is at the leading edge of data analysis in scientific healthcare research. 
---
Abril Vela (BSI '18) is expanding access to computer science education.
---
Tawny Czilok (MHI '17) is responsible for supporting Michigan Hospital Medicine Safety (HMS) Consortium's goal of improving quality of care for hospitalized patients. 
---
Eve Neiger (MSI '14) is using her degree to build a new archives department within Boston Public Library's special collections department.
Photo by Meredith Miller, Yale University
---
Jatin Gupta (MSI '18) uses the human-computer interaction skills he learned at UMSI to improve product usability at T-mobile.
---
Deepak Krishnan (MSI '18) is using his degree to craft better experiences for salespeople at SAP Sales Cloud.
---
Arielle Metaxas (BSI '19) is a product analyst for

Cond

é

Nast who is utilizing her UMSI degree to analyze consumer behaviors.

 
---
Emily Bowman (MSI '12) is leading a team of UX designers as director of customer experience design at General Motors. 
---
Lisa McLaughlin (MSI '08) is the CEO and co-founder of Workit Health, a digital addiction care clinic reaching 34 million people.