University of Michigan School of Information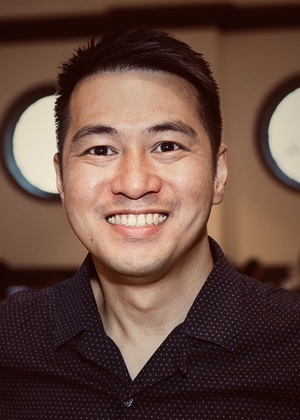 Director, Museum Studies Program and Associate Professor of Information, School of Information
Email:
[email protected]
Phone: 734/764-5876
Biography
I hold a Ph.D. in Information as well as graduate certificates in Science, Technology, and Society (STS) and Museum Studies from the University of Michigan (UM). I earned my Bachelor of Library Science and Master of Library and Information Science (archives and museum studies concentration) from the University of the Philippines Diliman. I previously taught on the faculty of the University of the Philippines School of Library and Information Studies (2000 to 2006) and the University of Maryland College of Information Studies (2013 to 2019). I worked on a variety of archival projects in the Philippines, which include establishing the archives of a former leprosarium and curated a museum exhibit for the centennial of its founding as a segregation facility. I was also had previous experience as archivist for a University museum. From 2018 to 2021, I served on the Council of the Society of American Archivists, the organization's highest governing body. I currently serve on the steering committee of UM's Museum Studies Program.
Pronouns
He/Him
Areas of interest
I believe that archives and legacy research data must not only advance academic research, but also contribute to the wellbeing of communities. In this spirit, I do work that examines the access and use of digitized anthropological archives and ethnographic data on academic and Indigenous researchers. My work foregrounds the challenges faced by underserved and Indigenous communities and creates dialogs between communities and cultural institutions. I design and carry out community-based, participatory research projects, which incorporate the perspectives of cultural heritage stakeholders beyond academic researchers.
I currently co-direct, ReConnect/ReCollect: Reparative Connections to Philippine Collections at the University of Michigan (https://www.reconnect-recollect.com), a two-year project that receive funding the University of Michigan's Humanities Collaboratory. This effort aims to develop both the framework and the corresponding set of practices of reparative work for the University's Philippine collections that were acquired during U.S. colonial period.
For more information about my research, please visit my website, rpunzalan.com.
Education
Ph.D. in Information, University of Michigan
Master of Library and Information Science, University of the Philippines Diliman
Graduate Certificate Museum Studies, University of Michigan
Graduate Certificate in Science, Technology, and Society (STS), University of Michigan
Bachelor in Library Science, University of the Philippines Diliman
News about Ricky Punzalan