University of Michigan School of Information
How do I apply?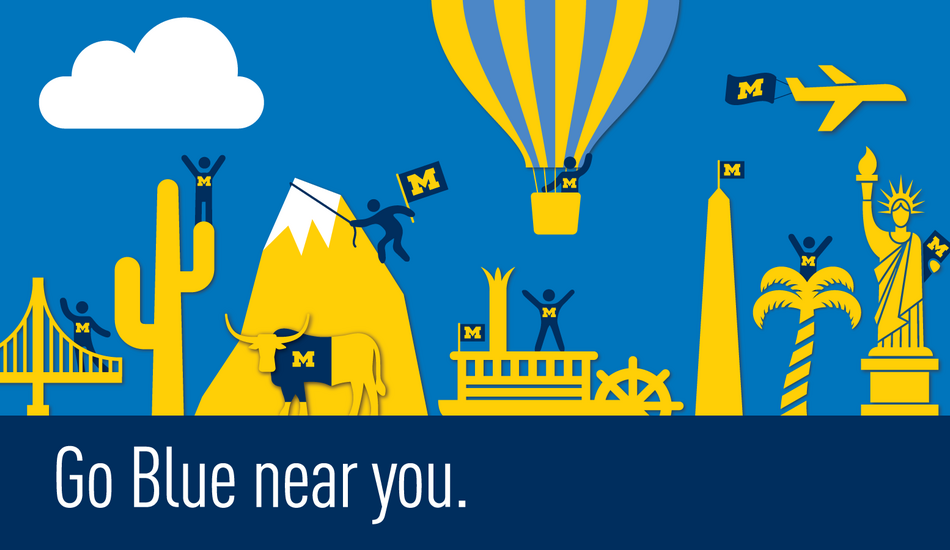 MADS accepts applications for three terms per calendar year:
Spring/Summer term: Applications close in March and classes begin in May.
Fall term: Applications close in July and classes begin in September.
Winter term: Applications close in November and classes begin in January.
Start your application here
Dates for Winter 2024:
Application Live: July 19, 2023
Priority Deadline: Oct. 1, 2023
Final Deadline: Nov. 15, 2023
Classes Begin: Jan. 9, 2024
Decisions will be provided within 4 weeks of fully completed application.
The University of Michigan School of Information's Master of Applied Data Science welcomes applicants from diverse backgrounds. We offer an agile curriculum that suits a wide range of applicants, including those who are returning to school full-time to pursue advanced study in data science and those who will complete their degrees while working part- or full-time.
We are interested in applicants who have a history of academic and/or professional success, who demonstrate creativity and a commitment to sophisticated problem solving, and who exhibit persistence, leadership, and initiative, and we welcome applicants with ample or little previous experience in data science.
Minimum requirements for admission
Completion of a bachelor's degree or an international degree that is equivalent to a U.S. bachelor's degree from a college or university recognized and approved by the higher education authority in the country where the degree is earned. Please review this document for more information about the required academic credentials from non-U.S. institutions
Note: if you have completed a three-year bachelor's degree, please email [email protected] to inquire if this would be recognized as an equivalent degree.
Application components
Transcript(s)
One scanned or electronic transcript uploaded to the online application or mailed directly to us for all undergraduate and/or graduate programs from which you have degree(s). We will accept unofficial transcripts for application review and will require official transcripts if offered admission. Please note that we are not accepting physical transcripts at this time since our staff is working remotely due to office closures for COVID-19. Please send all transcripts electronically to [email protected].
If you have not yet completed your baccalaureate degree, you may submit a current (in-progress) transcript now and a final transcript showing degree conferral upon graduation.
Resume
A copy of your current resume.
Essays
Three short essays (250 words or less for each question) telling us about your specific interest in pursuing the Master of Applied Data Science online degree, and what you hope to accomplish by participating in the program. 
Why are you interested in the online Master of Applied Data Science degree, and what do you hope to gain with this degree?
Describe a data-oriented problem you've solved, or problem you'd like to solve. What steps did you take, or could be taken, to identify, design, and implement a solution? In addition, how did or would you successfully communicate that information to influence the outcome or behavior?
How have your background and life experiences, including cultural, geographical, financial, educational or other opportunities or challenges, motivated your decision to pursue a graduate degree at the University of Michigan?
Tests
Entrance assessment
This program requires proficiency in introductory statistics and base level Python. To demonstrate these skills, applicants must pass one online assessment covering these topics before enrolling in the program. You may meet the eligibility requirements to waive this program's Python and Statistics Entrance Assessment. 
Assessment is not required if you have completed the Python 3 programming specialization with the University of Michigan via Coursera or if you have a completed a degree (undergraduate or graduate) in Information Science, Computer Science, or Engineering.

If you do not meet the requirements for assessment waiver:

You are required to pass one online assessment after application. The assessment covers topics in introductory statistics and base level Python. 
Combined Python and Statistics Assessment: S

tudents will have 1.5 hours to complete the assessment; however the average time to complete is an hour.

 The assessment contains questions similar to the practice assessments applicants are encouraged to take. 
We strongly encourage applicants to take our practice assessments to understand the basic level of proficiency in Python and statistics we expect to be successful in our program. We provide links to free or low-cost online courses and resources for those who do not already have experience in these areas, or those looking to refresh their knowledge.
View sample Python and statistics assessment questions.
View list of suggested resources for learning or refreshing Python and statistics skills.
The practice assessments and entrance assessment will be sent to you within 7-10 business days of submitting your application. Applicants receive two attempts to pass the assessment. 
If you meet the requirements for assessment waiver: 
You will not be required to complete the proctored assessment as a condition of your full admission. You will still be invited to the Assessment Course through Coursera where you will be able to review resources and complete practice assessments that will help prepare and refresh you on the level of proficiency in Python and statistics that will be expected for your success in the program. While the assessment is not required for you for admission based on your academic background, we strongly encourage you to review the materials provided as all students are required to be proficient in both Python programming and statistics upon entering the program. Submit your application materials, including transcript, then watch for email confirmation of your waiver. You can check your application portal for real-time status of what has been received and processed.
Non-native English speaker assessment
We require the Test of English as a Foreign Language (TOEFL) if English is your non-primary language. A score of at least 100 on the Internet-based test (IBT) is recommended. The TOEFL must be taken within the past two years. Applicants who have earned a bachelor's or master's degree are exempt from taking an English proficiency examination if one or more of the following criteria is met:
You are a native English speaker.
You completed all of your undergraduate and/or graduate education and earned a degree at an institution where all classes are taught exclusively in English.
You are a current University of Michigan student.
If, for example, an applicant completed two years of an undergraduate degree program at a non-English speaking institution and then transferred to an English speaking institution, they do not meet the criteria for exemption. Similarly, being a U.S. citizen or a U.S. permanent resident does not automatically exempt an applicant from taking TOEFL. If the applicant's first language is not English, the applicant must meet the exemption or submit their TOEFL score.
In addition to the in-person TOEFL and IELTS options, we also accept the TOEFL iBT Special Home Edition, which is an online alternative that is identical in content, format and on-screen experience to the in-person TOEFL.
No standardized tests required!
We do not require the GRE or any other additional tests as part of our admissions process.
Letters of recommendation
One letter of recommendation is required from someone who can best speak to your ability to be successful in the program. Up to three letters of recommendation may be submitted. Either academic or professional references are welcome.
How to get letters of recommendation for MADS.
Application fees 
$75 for U.S. citizens and permanent residents
$90 for international applicants 
Application fees are non-refundable.
We offer fee waivers for those who qualify.
Sign up for our interest list and receive:
Invitations to exclusive information sessions and events 
The opportunity to chat with current students 
More in-depth information about the MADS program 
Tips and advice for creating a successful application 
Reminders for important deadlines