University of Michigan School of Information
Lionel Robert appointed to new associate deanship at UMSI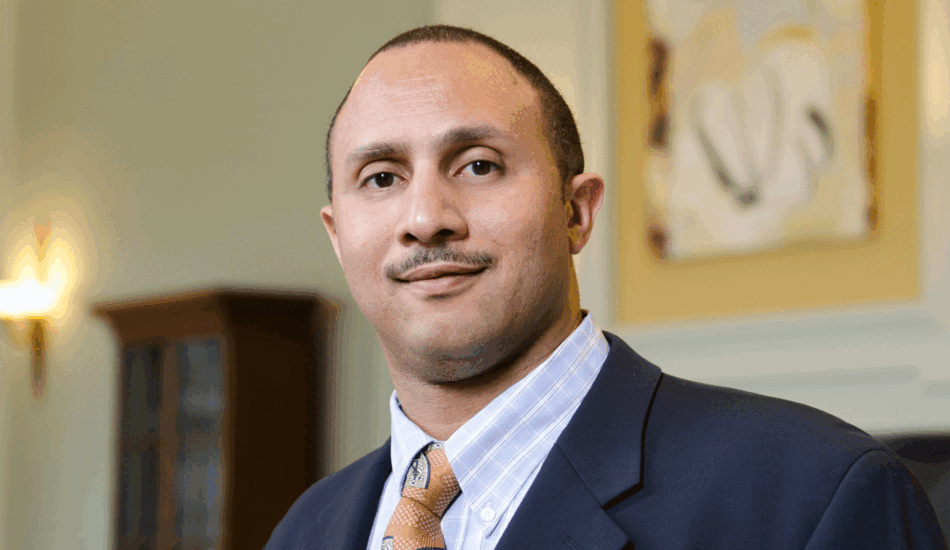 Tuesday, 08/23/2022
Professor Lionel Robert has accepted the newly created position of Associate Dean for Faculty Development and Faculty Affairs at the University of Michigan School of Information. Interim Dean Elizabeth Yakel announced the position today, pending approval by the provost and the Board of Regents.
For the past year, Robert has been serving as an adjunct administrator in the dean's office. In this role he worked with Associate Dean Tiffany Veinot to manage all aspects of UMSI's promotion and review processes for faculty. He also attended UMSI leadership team meetings, associate deans' meetings, and meetings of the Dean's Advisory Committee.  
"His service over the past year has been indispensable and he has brought new perspectives and ideas to the UMSI leadership which have been invaluable," says Yakel. "I am happy that Lionel has agreed to formalize this role and to recommend his appointment as Associate Dean for Faculty Development and Faculty Affairs effective Sept. 1, 2022."
Robert's responsibilities will include serving as ex officio member of the Dean's Advisory Committee, working on the school's review, promotion and tenure process, assisting with faculty mentoring programs and launch committees, and updating faculty policies and procedures. This position will support the advancement of a diverse faculty, on the tenure and non-tenure tracks, as well as help to promote a diverse, welcoming and inclusive environment at the School of Information.
"I am eager to take on this role," Robert says. "Faculty development and affairs have a real impact on creating a more diverse and inclusive UMSI. My priorities will be supporting faculty career development, along with assisting with faculty recruitment, retention, and diversity and inclusion." 
Lionel Robert earned his Ph.D. in information systems in 2006 from Indiana University at Bloomington. He was appointed first as a visiting assistant professor and then assistant professor of information systems at the Walton College of Business at the University of Arkansas at Fayetteville. In 2011, he joined the University of Michigan School of Information faculty as an assistant professor. In 2017, he was promoted to associate professor, with tenure, and then to professor in September 2022.
Robert is a prolific scholar in the area of collaboration through and with technology. His specific areas of focus include online collaboration, virtual teams, crowdwork, human-robot collaboration, human-autonomous vehicle collaboration, the sharing economy and trust in digital platforms.
He has published a book, 28 journal papers, 11 conference papers and two book chapters. He is also active in public engagement, including writing public-facing publications and serving as an expert for many media sources, including the New York Times, Michigan Radio, and CNET. In addition to scholarly publications, Robert has garnered $1.8 million in funding since being promoted to associate professor, sufficient to fund a large research group.
People featured in this story
Professor of Information and Associate Dean for Faculty Development and Faculty Affairs, School of Information
C Olivia Frost Collegiate Professor of Information, Professor of Information, Interim Dean, School of Information and Faculty Associate, Inter-University Consortium for Political and Social Research, Institute for Social Research