University of Michigan School of Information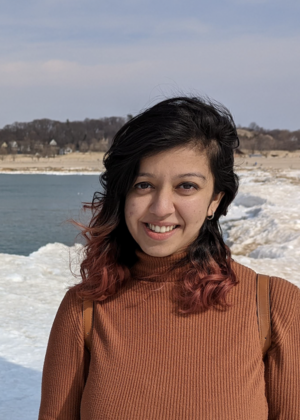 Biography
I am a Ph.D. candidate at UMSI, advised by Dr. Christopher Brooks. My research focuses on the use of human and machine intelligence to improve Data Science (DS) education, in both formal and informal learning settings like MOOCs. Broadly, my work lies at the intersection of Human-Computer Interaction, Data Science and Educational Technology.
Drawing from principles of immediate and personalized feedback, I am developing a human-AI collaborative approach for generating feedback on students' DS programming work. Specifically, I am exploring methods such as program analysis, code clustering, and learnersourcing (learners engaging in pedagogically meaningful crowd work) to automatically detect mistakes from students' code and provide targeted feedback.
Pronouns
she/her/hers
Areas of interest
Data Science Education, Human-AI Collaboration
Honors & Awards
Best Paper Award, ACM Learning@Scale 2021
Education
Integrated Master of Technology, Mathematics and Computing, Indian Institute of Technology, Delhi (IIT Delhi).