University of Michigan School of Information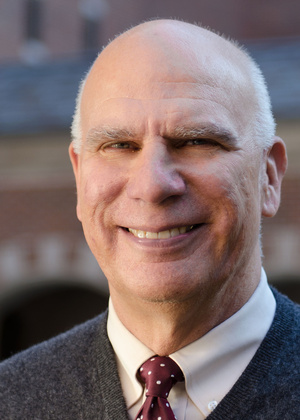 Josiah Macy, Jr Professor of Medical Education, Chair, Department of Learning Health Sciences, Professor of Learning Health Sciences, Medical School, Professor of Information, School of Information and Professor of Health Management and Policy, School of Public Health
Email:
[email protected]
Phone: 734/936-1644
Biography
Charles Friedman is the Josiah Macy Jr. Professor of Medical Education and Chair of the Department of Learning Health Sciences at the University of Michigan Medical School. He joined the University of Michigan in September of 2011 as Professor of Information and Public Health, and Director of the Michigan health informatics program. Throughout his career, Dr. Friedman's primary academic interests have intertwined biomedical and health informatics with the processes of education and learning.
Dr. Friedman's department is a "first in the nation" medical school academic department dedicated to the sciences of learning at all levels from scale: from learning by individuals, to learning by teams and organizations, and learning by ultra-large scale systems such as entire nations.
Prior to coming to Michigan, Dr. Friedman held executive positions at the Office of the National Coordinator for Health IT (ONC): from 2007 to 2009 as Deputy National Coordinator and from 2009 to 2011 as ONC's Chief Scientific Officer. While at ONC, Friedman oversaw a diverse portfolio that included the initial funding for the SMART platform.
Prior to his work in the government, Dr. Friedman was Associate Vice Chancellor for Biomedical Informatics, and Founding Director of the Center for Biomedical Informatics at the University of Pittsburgh.
Areas of interest
His research has emphasized how individuals and groups interact with information technology, how these interactions shape behavior, and what results from this perspective. Another line of research is related to the use of advanced informational and technological methods to enhance education of health professionals.
Education
BS and MS in Physics, Massachusetts Institute of Technology
PhD in Education, University of North Carolina-Chapel Hill
Post-graduate studies in Medical Information Science, Stanford University
News about Charles Friedman